Fraser Harland et Mark Dance se penchent sur le fédéralisme canadien; Jesse Hartery revisite Vriend v Alberta; Ti-Anna Wang continue ses efforts pour faire libérer son père; six étudiantes de la professeure Blackett partagent leurs impressions du cours Slavery and the Law; Ayodele Akenroye examine pourquoi les États africains se retirent de la Cour internationale de justice; Michael Schwartz remporte un prix de la Société Lord Reading; et Sam Bick est interviewé par CanadaLand.
Why Canadian federalism is bigger than Ottawa and the provinces
Fraser Harland and Mark Dance, Maclean's, April 19, 2017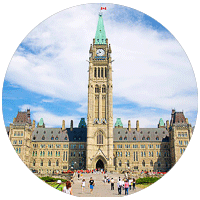 The fathers of confederation left cities and Indigenous voices on the outside looking in. It's long past time to change that relationship.
Spin your radio dial to the national broadcaster's public affairs program any given Saturday and you will get an earful of our federation in action. You'll hear a provincial premier like Brad Wall lambasting the federal Liberals for their carbon pricing scheme or a federal minister explaining how she plans to coax the provinces on side for a new health accord. Together, the same old actors trot out the protestations and justifications of federalist acrimony as if they were reading from a mothballed political science textbook.
The thing is, something new is possible under the federalist sun. Canada's 150th birthday offers a chance to re-examine federalism—the deal that defines the anniversary. It's a juncture at which Canadians could combine lessons from the past with radical possibilities latent in our public life, never fathomed by our constitution's framers. Keep reading…
Vriend v Alberta Revisited: A Road to Constitutional or Judicial Supremacy?
Jesse Hartery, Advocates for the Rule of Law, 18 April 2017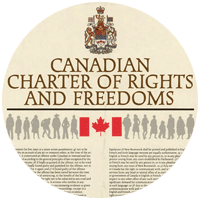 The Supreme Court of Canada has on numerous occasions insisted upon the primacy of the written text of the Constitution. In the Reference Re Secession of Quebec, the Supreme Court explained that the recognition of underlying constitutional principles "could not be taken as an invitation to dispense with the written text of the Constitution".
It noted that "[a] written constitution promotes legal certainty and predictability, and it provides a foundation and a touchstone for the exercise of constitutional judicial review." The idea, at its core, is that the Constitution was adopted by elected representatives. Enforcing its terms is to respect the process undergone to adopt or modify it. This ensures the democratic will, as expressed through the Constitution, is enforced, while leaving those things that go unmentioned up for democratic debate. Keep reading…
Documentary captures Montreal family's fight for patriarch imprisoned in China
T'Cha Dunlevy, The Montreal Gazette, 4 April 2017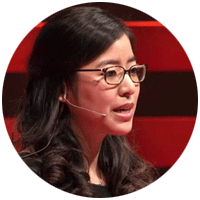 For 15 years, Ti-Anna Wang – who is currently in her third year of the BCL/LLB program – has been lobbying with her family for the release of her father. Wang Bingzhang, founder of the Overseas Chinese Democracy Movement, has spent a decade and a half in a Chinese prison for the crime of political activism.
Filmmakers Juliet Lammers and Lorraine Price tell her family's story in Inside These Walls, a documentary that premièred on CBC's Firsthand in October 2016 and was recently screened as part of Concordia's Cinema Politica film series. Keep reading…
Placing slavery within the law
Samanthea Samuels, Aliah El-Houni, Simone Akyianu, Brittany Williams, Shantelle Lafayette, and Baya Yantren.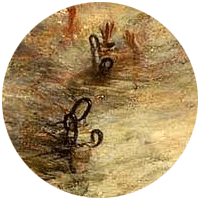 This article, originally published in volume V of Contours Voices of Women in Law (2016-2017), was reprised in the spring 2017 edition of Black Lawyer-ish, the Canadian Association of Black Lawyers' magazine. We present the original here.
In the Fall Term of 2016, a select group of 20 students had the privilege to be enrolled in a pioneering course on Slavery and the Law offered at a Faculty of Law in Canada, designed and facilitated by Professor Adelle Blackett.
We came to the class with a diversity of perspectives, backgrounds, and levels of familiarity with the institution of slavery and its legacies. However, none of us were prepared for what we were to learn about the foundational role that the law played in the creation and legitimization of the Trans-Atlantic slave trade, and perhaps more importantly, the deep-seated ways in which the slave industry has shaped and influenced the law… Keep reading… [.pdf].
For the full edition of Contours, volume V, visit contours-mcgill.com.
Looking deeper to understand African governments' opposition to the ICC
Ayodele Akenroye, DCL candidate, openDemocracy, 3 April 2017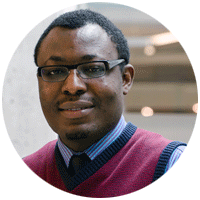 African governments are withdrawing from the ICC with valid criticisms—but what can be done to make the Court less imbalanced?
The month of November 2016 was indeed a turbulent month for the International Criminal Court ("ICC"), as it witnessed a wave of African Countries (South Africa, Burundi and The Gambia) pulling out of the Court, with Kenya and Namibia considering withdrawal. Because November is usually when the Annual Meeting of the Assembly of States Parties (ASP) to the ICC takes place (the governing body of the Court), the timing couldn't have been more perfect for these African leaders to send a strong message about their dissatisfaction with the existing structure. Keep reading…
Michael A. Schwartz receives Lord Reading Society Award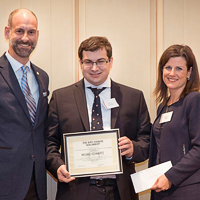 On Thursday, March 23, 2017, during the Lord Reading Society's Steinberg Memorial Lecture, student Michael A. Schwartz was awarded the inaugural Prix du Ministre de la justice du Québec – Association de droit Lord Reading. In their commendation, the Lord Reading Society underscored Schwartz's diligent work "on student government related matters. He has played an active role on the Lord Reading Law Society Human Rights Committee and attends nearly all Lord Reading events. He has also provided legal information to these in need on a pro bono basis."
Mr. Schwartz received the award from Larry Markowitz, BCL'91, LLB'91, President of the Lord Reading Law Society, and Stéphanie Vallée, Minister of Justice for Quebec. See event photos on Facebook.
Being Jewish in public
CanadaLand podcast, 27 March 2017
Treyf podcaster Sam Bick, 2L, among those interviewed by Russell Gragg for the CanadaLand podcast
"We're seeing a simultaneous backlash against both the media and the Jewish community. And there's a place where the two intersect. Is there an over-concentration of Jews in the media? Well, yeah, probably. So? CanadaLand spoke with Yoni Goldstein of the Canadian Jewish News, and Sam Bick and David Zinman of the Treyf podcast about Jewish media in Canada, and what its future looks like."
Listen here [length: 43:53].