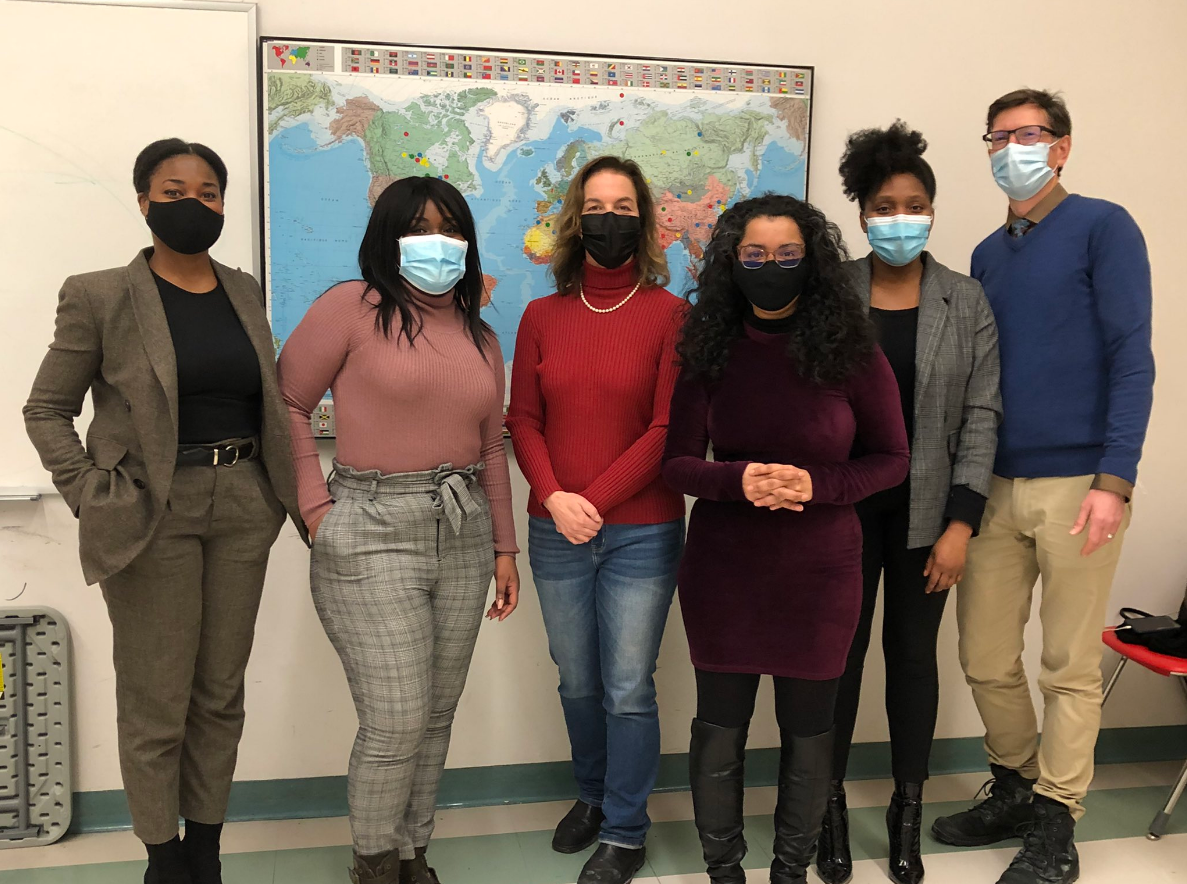 Photo: le doyen Robert Leckey, BCL'02, LLB'02 avec la députée Paule Robitaille, BCL'86, LLB'86, et l'équipe de la clinique juridique communautaire de Montréal-Nord (Maritchu Michaud, Grace Laure Tabaka, Me Arij Riahi et Me Marie-Livia Beaugé). 
On March 9, McGill will celebrate the seventh year of McGill24, its annual day of giving. For twenty-four hours, donations to the Faculty of Law have an even greater impact through challenge funds and donations-matching for students, young alumni and crowdfunding initiatives. We are inviting everyone to join the celebration by proudly showing their connection to the McGill Law community.
La communauté née lors des études à la Faculté de droit suit nos diplômé.e.s pour le reste de leur carrière. Peut-être avez-vous récemment pris un café avec un.e étudiant.e en échange dans votre ville ? Ou alors vous avez partagé un repas avec un.e ancien.ne partenaire de concours de plaidoirie ? Que ce soit avec un.e ami.e, collègue ou mentor, nous vous invitons à partager une photo sur les réseaux sociaux pour célébrer notre communauté.
Ce 9 mars, montrez-nous partout où se trouve la Faculté de droit au-delà du pavillon Chancellor-Day en utilisant les mots-clics #McGill24 #BeyondCDH !