A New Way Forward: a public forum on the future of Afghanistan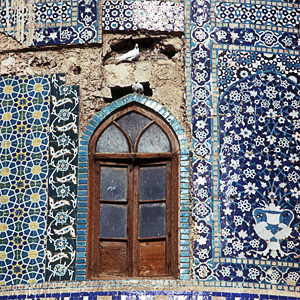 The Sauvé Scholars Program and McGill's Human Rights Working Group are pleased to host a public forum on Afghanistan featuring the Hon. Flora MacDonald, former Secretary of State for External Affairs; Prof. Stephen Saideman, McGill University; Michael Wodzicki, Deputy Director, Rights & Democracy; and Mirwais Nahzat, Sauvé Scholar.
Keith Stanski, a Sauvé Scholar and PHD candidate from Oxford University will moderate the discussion, and Prof. Andrew G. Kirk, the Associate Dean of McGill's Faculty of Engineering will provide opening remarks.
The event is being organized in honour of McGill's Dr. Jackie Kirk and other colleagues who lost their lives in Afghanistan. A reception will follow the discussion.
Public Forum on Afghanistan: A New Way Forward
Feb. 10, 2010 – 6 p.m. to 8 p.m.
Maxwell Cohen Moot Court (Room 100)
New Chancellor Day Hall
McGill Faculty of Law
3644 Peel Street, Montreal QC
For information, please contact Mina Chamsi of the HRWG.