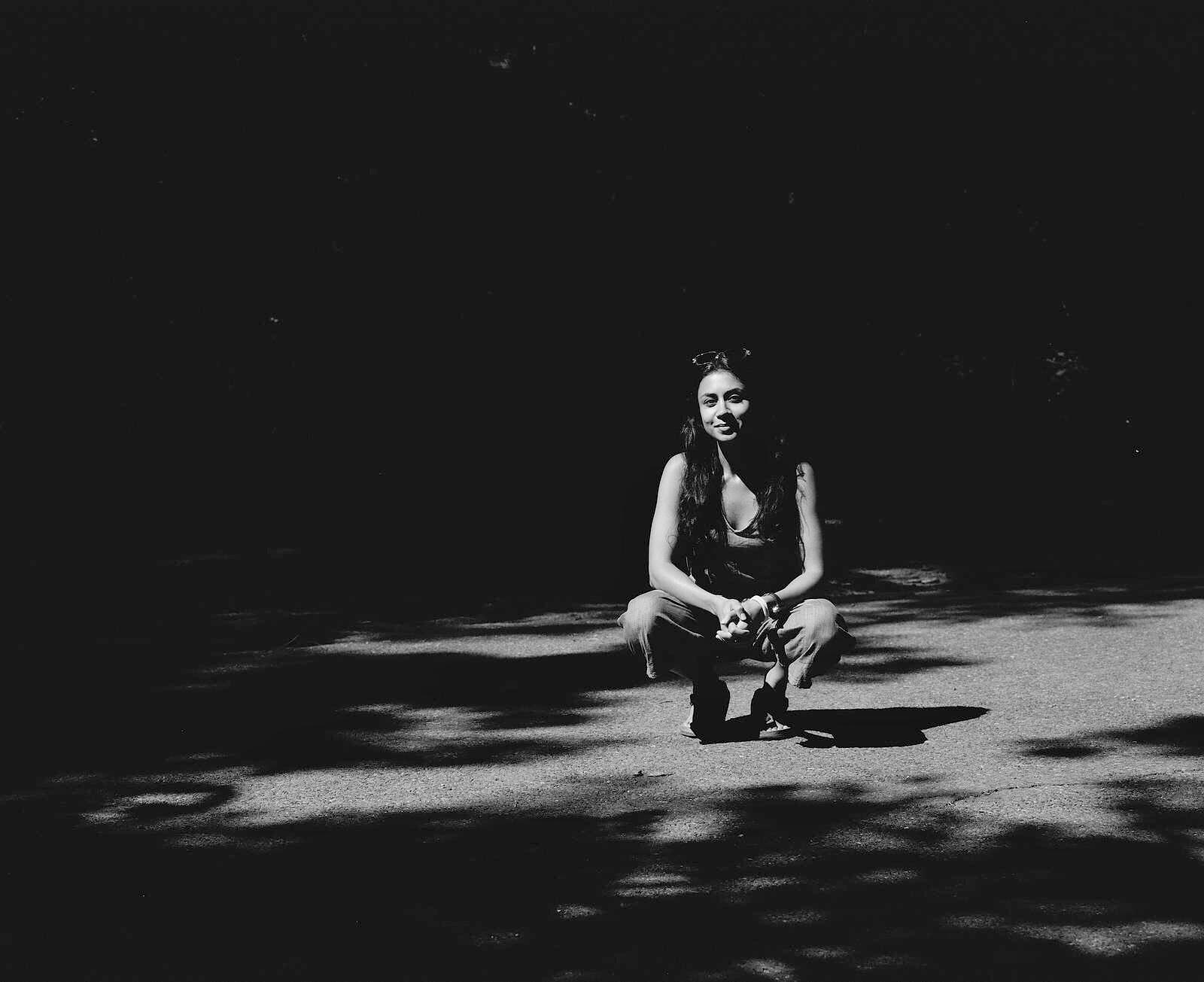 What is a writing circle?
A place where people come together and often surprise themselves by tuning into their creativity and finding a sense of community. Each session is a facilitated space where participants write with the support of prompts and strategies that help them find their flow and dive deeper into their ideas, their stories and their voices. There are opportunities to share one's words but never any obligations, and participants don't have to identify as writers or creatives to join. Workshops focus on creative writing but also include mindfulness activities and breath work.
In your experience, what are the benefits for the law students who attend?
Slowing down, reflecting, exercising different parts of their brains and connecting with one another while sharing stories, struggles and laughter beyond a legal context, especially during the pandemic when social gatherings are limited. More than 75% have reported that they experienced an improved mood, decreased stress, a sense of belonging and a sense of social connection, with 92% saying that having a creative outlet is beneficial for them and 85% saying they reconnected with their voices. Students have also said they're finding ways to let go of perfectionism and step into a flow state.
What do you love about facilitating these sessions?
One of the best parts has been realizing how Auntie I am—seeing how my knowledge, care and lived experience can offer some wisdom and comfort to a generation of law students who are going through something that I went through a decade ago. I love seeing students connect to their creativity and get excited about it. I love witnessing someone start with their camera off and progress to camera on. I love when students find the courage to share their writing, and equally appreciate those who learn something about themselves without speaking it aloud.
What kind of feedback did you receive from students after the sessions?
Here are a few comments directly from the students:
"This was the most valuable event I have been to in 3.5 years of law school. Preeti was such a calming, down to earth presence in an otherwise very hostile law school experience. The workshop was very informative and such a safe space. There needs to be more of this in law school."

"I felt very heavy going into the workshop. Going out, I felt like a lot of my feelings had been put into words, surprisingly, mostly by other participants. I felt lighter by the end."

 "I really appreciated the vulnerability that people allowed themselves to display. "

"I appreciate the calmness it brought me, and the legitimacy of a scheduled activity helps justify spending time on myself."
"Reconnected with my inner voice, inner self, divine self."
How has your passion for art and creativity served you in your own legal career?
My creativity helped me write compelling factums, organize my summaries and write beautiful notes that I enjoyed rereading but, more significantly, the arts preserved my moral compass, embodied knowing and sense of justice. Art and creativity allowed me to remain compassionate and introspective while being critical of and attentive to the law.
I was able to examine legal pedagogy, particularly the case method, and see its limits. I see law as story and the case method as one way of telling, understanding and holding stories, but not the only method for storytelling and interpretation. Maintaining a creative practice allowed me to see context and humanity amidst cold, fact-based analyses that claimed to be rational without account of the emotional. It prevented me from falling into notions of the mind-body dichotomy or emotions v. logic binary. I see emotions as part of logic, but which emotions and whose emotions are presently and historically relevant is rarely examined.
Facilitating a women of colour writing circle, doing a minor in theatre and working on Legalease during law school also allowed me to build community at a time when what and where I was studying often felt fragmenting and unwelcoming. Ultimately, maintaining a creative writing practice allowed me to see how law was changing me and the way I thought, and therefore gave me agency to choose whether or not I wanted to adopt those ways of being and seeing rather than unconsciously absorbing them.
---
A WRITING PROMPT
We asked Preeti to give a prompt to Focus readers who would like to try out the exercise.
"If law were a person"
Set a timer for 7 minutes. Try to keep the pen moving or your fingers typing without editing (i.e. try not to scratch anything out or hit the delete button). Don't worry about word choice, making sense or organizing your thoughts. Let your mind wander and see where it takes you. If it gets strange, great! If you get stuck, keep repeating the prompt over and over until the sentence changes or take a look at your last sentence and ask, "What do I mean by this?"
---
Preeti Kaur Dhaliwal, (she/her), BCL/LLB'13, is a critical race feminist, writer, lawyer, college professor and facilitator who grew up on the traditional territories of the Semiahmoo, Katzie, Kwikwetlem, Kwantlen, Qayqayt, Tsawwassen and Musqueam First Nations (Surrey and North Delta, BC). You can sign up for her monthly newsletter here, follow her on Instagram @write.with.preeti, or check out her linktree.