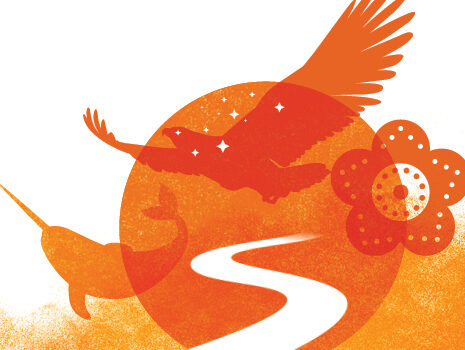 The McGill Indigenous Law Droit Autochtone (ILADA) student association has launched a $5,000 crowdfunding campaign for its annual Orange Shirt Day event on September 30, 2022. Through this initiative, they aim to raise awareness about the history and lasting impacts of Indian Residential Schools, and advance reconciliation efforts at McGill.
"As mentioned in the Final Report of the Truth and Reconciliation Commission of Canada, meaningful reconciliation necessarily involves public commemoration of the history and ongoing impacts of residential schools", campaign organizers Tom Chong and Brandon Montour highlighted. "ILADA's Orange Shirt Day honours this call-to-action."
Donor contributions will be used to organize and promote the event as well as purchase orange shirts.
For the past several years, September 30 – "Orange Shirt Day" – has been marked across Canada to raise awareness about the devastating impact the residential school system has had on Indigenous communities for over a century. September 30, 2021 marked the first National Day for Truth and Reconciliation.
Donations made through the McGill Crowdfunding site on McGill24 (March 9, 2022) between 12:00am and 11:59pm EST are eligible for a maximum matching ratio of 1:1, for the first $1,000 per donor. If the total donations made during this period exceed the amount of matching funds available, the matching ratio will be adjusted accordingly.