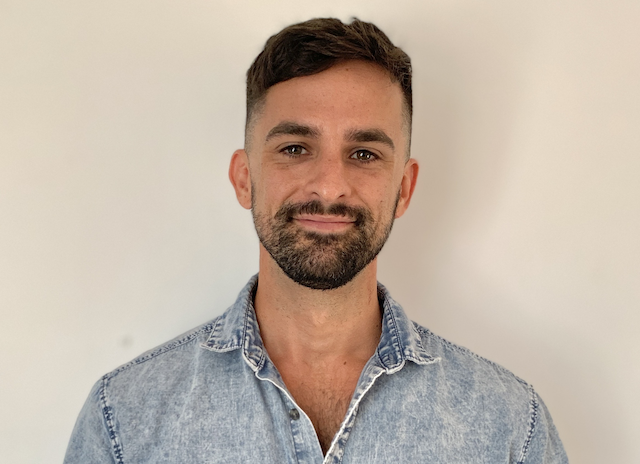 Patrick Keeler began working in Montréal's HIV community in 2010. After becoming aware of the urgent needs of people living with HIV in Montreal who do not have access to healthcare, he launched Le Cercle Orange in 2019 as a bold and novel city-wide response. By leveraging partnerships with strategic funders, healthcare and legal professionals, community leaders and organizations, Le Cercle Orange harnesses the collective strength of existing resources in one harmonized system. It provides cost-free medical services, medication, legal information and community support for this underserved population. In parallel to Le Cercle Orange, Keeler has recently completed his third year of McGill Law's BCL/JD program, and is currently a summer associate at Morrison Foerster LLP in New York City.
Why did you decide to study law?
I see law as the intersection between my passions, experience, and potential. Studying law at McGill has provided an incredible platform to amplify the kind of work I want to do, and the kind of change I want to make.
What has been one of the highlights of your time at the Faculty?
There are almost too many highlights to name, but I have really enjoyed contributing to the foundation of the McGill Business Law Meter, forming a partnership with the Legal Information Clinic at McGill, participating in the Davies Corporate/Securities Law Moot, and having had the chance to write a term paper on the role of corporations in the sex industry!
How was the Cercle Orange launched?
In 2019, just before I started my law degree, I was working at a local HIV community organization providing treatment information to people living with HIV. I noticed that we were being approached by many folks who did not have access to healthcare – international students, temporary workers, people without status, etc. They would often arrive with very little medication (sometimes none), and would have no way to access a healthcare provider or pay to renew their prescription. At the same time, I knew that resources in Montreal existed – healthcare professionals willing to see patients free of charge, private programs that provide cost-free HIV medication, free legal support, etc. – but they were scattered, disconnected, and extremely difficult to navigate. Like pieces of a puzzle, these discrete resources were virtually ineffective, because they were not linked with each other
That was the "lightbulb moment" for me: if I could develop a vast, city-wide network of existing resources, I could truly leverage their potential. This collaborative spirit became the ethos of the project: working together, we can do more. By harnessing the potential across Montreal (and farther afield), we can truly support all people living with HIV regardless of legal status. And, providing access to this "network of care" via a single entry point means it is much more accessible for the population.
After two and a half years, this novel solution has seen enormous success. Le Cercle Orange network has grown immensely, we have supported over 100 people living with HIV across Quebec, ensuring they have ongoing access to healthcare, medication, legal resources, and community support, and we have shared our unique approach in Europe and South America.
Do you have any examples of how Cercle orange is making an impact? 
So many examples! First, it's been incredible to see folks enter the project, and then after months (or years) of hard work, successfully obtain permanent residency and enter the formal healthcare system. Now that Le Cercle Orange has existed for over two years, we have been around long enough to start to see this journey and support people through it. That's also important for us: ensuring that our participants aren't reliant on Le Cercle Orange indefinitely, but rather are supported to eventually enter the provincial healthcare system if eligible.
Le Cercle Orange also successfully promotes treatment as prevention, as people living with HIV who maintain an undetectable viral load cannot transmit the virus sexually. 100% of the people we support who know their viral load are 'undetectable', which is a fantastic accomplishment.
Finally, we have started organizing focus groups to enable our participants to connect with one another, and to help us guide the project forward. It has been incredibly humbling to hear their stories, help create a space where a traditionally marginalized population can connect, and ensure that our participants' wishes for the future of this project are heard.
What are some of the biggest challenges Cercle orange is facing?
A big challenge is the fact that health does not fit neatly into boxes. Le Cercle Orange provides cost-free access to health needs related to HIV, but we do not have the capacity to refer folks for other health questions or concerns. To overcome this, it is essential to clearly communicate what the project can do to our participants and all of our partners to ensure everyone is on the same page. However, until our governments provide truly universal healthcare – regardless of a person's legal status – this will always be a hurdle.
Another challenge is geographical reach. Le Cercle Orange is officially a Montreal-based project, but the needs of people living with HIV are obviously not confined to Montreal. We have built relationships with resources outside the city and we do have the capacity to refer elsewhere in Quebec, I would love to see Le Cercle Orange become a truly provincial (or, ambitiously, perhaps even Canada-wide) project.
What was your day-to-day role in Le Cercle Orange? 
I coordinated Le Cercle Orange from its inception in 2019 up until May of this year, and I am now a consultant for the project, providing strategic direction and helping expand our reach.
As coordinator, no two days ever were the same. A big part of the role has been building and strengthening our vast "network of care". A typical day might include meeting with healthcare professionals and clinic managers at HIV specialized clinics, and some of the biggest hospitals in the province, motivating collaboration with the project and establishing streamlined referral systems. Another important activity to increase the project's visibility has been presenting the Cercle Orange model at national and international conferences, sharing the implementation science behind the project, and how we have overcome barriers to achieve success.
While launching and coordinating the project, I would also frequently strategize with our funding partner to best propel the project's growth. I would meet with project participants to best understand how to meet their needs, respond to treatment emergencies whenever they would arise, supervise our steering committee, develop sustainable systems within the project, and develop promotional materials.
As the project consultant, I continue to provide strategic direction for the project, expand its scope, support the ongoing funding of the project, form new partnerships, and support our vast pool of resources in meeting the needs of people living with HIV who do not have access to healthcare.
What are your plans for after you graduate from the Faculty of Law?  
I would love to continue supporting the expansion of Le Cercle Orange, and to continue my involvement in the HIV community internationally. At the same time, I will be launching my legal career, bringing my experience with project management and creative problem solving to the dynamic world of transactional law!