New activities for 2010 from the Young Alumni Advisory Board (YAAB) and the Faculty of Law
Le Prix Charles D. Gonthier pour jeune diplômé exceptionnel : appel de candidatures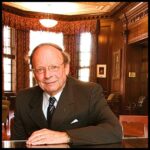 The Charles D. Gonthier Outstanding Young Alumni Award was established last year to recognize the contributions of an alumnus/a, who has graduated in the past ten years.
Le prix sera décerné à une personne dont les réalisations sont exceptionnelles et qui agit en tant que modèle pour des juristes en herbe, que ce soit par le biais de ses réalisations professionnelles, de son service communautaire, ou de son engagement auprès de la Faculté de droit.
To nominate yourself, a classmate or colleague, please complete this form.
YAAB Career Panel
Join us for an informative session that discusses alternative careers in law and interesting practises in otherwise traditional settings.
Rejoignez-nous pour une séance d'information qui traite de carrières alternatives en droit, et des pratiques intéressantes au sein de contextes traditionnels.
Thursday, March 25 from 3:30 p.m. to 5:00 p.m. Please register online.
YAAB Coffeehouse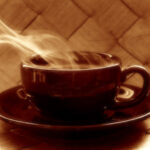 Enjoy a beer with fellow classmates, new students and professors. This year, we are making the event a BYOM (bring your own mug)!
Une rencontre conviviale où vous pouvez causer avec vos amis, les professeurs de la faculté et ses nouveaux étudiants. Cette fois, par contre, nous vous demandons d'apporter votre propre tasse.
Thursday, March 25 at 5:00 p.m. Please register online.