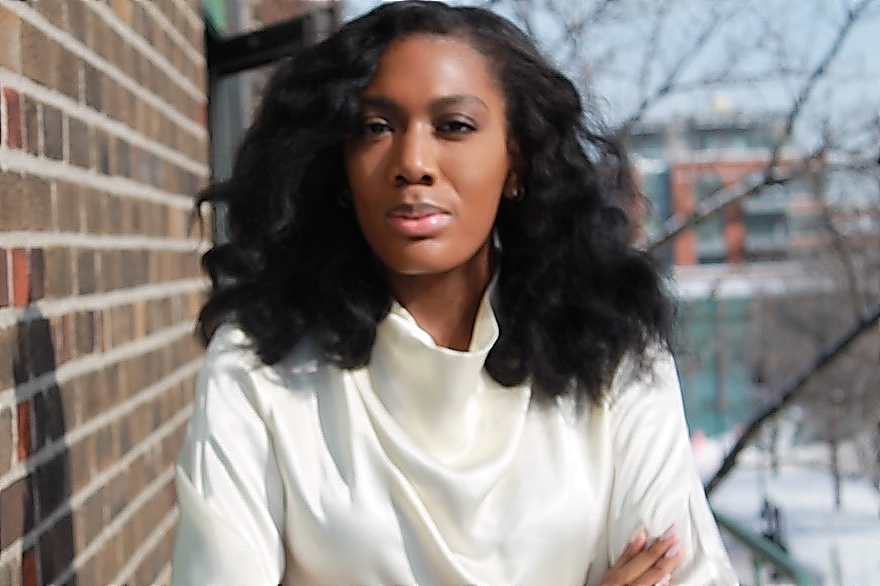 In the summer before entering McGill Law, Ommu-Kulsoom J. Abdul-Rahman made a list of all the extracurricular activities she was interested in. The McGill Law Journal was at the very top.
A 2019 valedictorian of the McGill Faculty of Arts, Abdul-Rahman has a joint honours degree in Islamic Studies and Political Science with a minor in African Studies. In her first year at McGill Law, she was an associate editor for the McGill Journal of Dispute Resolution. Currently in her second year, she serves as junior editor for the McGill Law Journal.
While she's been loving the work, she hadn't initially planned on running for the journal's top job. She decided to apply after talking to upper year students around her. "I was reminded that there are experiences only available to you while you're a student at the Faculty. Heading the McGill Law Journal – a journal quoted by the Supreme Court of Canada in over 150 cases – is one of those once in a lifetime opportunities."
The editor-in-chief role appealed to her because it allowed her to get involved in the journal's strategic planning, in addition to its publication process. "The McGill Law Journal is entering its 70th year. It has had to evolve as the years went on. I want to be part of those who contribute to its sustainability, and helps it move forward to remain one of Canada's leading journals."
Q&A with Ommu-Kulsoom J. Abdul-Rahman
Why did you decide to study law?
From a young age, I've found it interesting that entire societies function based on legal systems. Law is at the core of how our countries are formed. I wanted to have a basic understanding of it, as it impacted me as a citizen. As I progressed through high school and then my degree, which was very interdisciplinary, I realized that the legal aspect of subjects appealed to me. Classes like International Politics and Islamic Law were some of my favourite in my undergraduate degree.
What are you looking forward to contributing as editor-in-chief?
My focus is on continuing to publish cutting edge scholarship. I believe that's the heart of the journal. That comes with having diverse perspectives, which is why we are evaluating our publication process. I am going to focus on involving our junior and senior editors in the submission selection process. Everyone on the team was chosen because they bring a different perspective to the journal. I might have more affinities with one article than another because of what I like to read in legal scholarship, and that doesn't mean that article is of better quality than the other. We can help ensure we continue to publish the best of the best in each field by having multiple people read through and give different views on every submission.
What do you think will be the biggest challenge?
So far, I've been able to turn to senior editors and members of the executive for tips or advice. It's a little daunting to think that the roles will be reversed, and that I'll now be the one people go to for final opinions. As we start the transition, I'm getting my first glimpse of everything that goes into the functioning of a journal. It's challenging, but also very exciting. I also know that the advisory board of Faculty members and journal alumni will be there to help if I need guidance.
What has been one of the highlights of your time at McGill Law so far?
I've really enjoyed my time with the LEX program – I've been part of it since day one of my studies. The Faculty has several outreach initiatives for youth in the community who might not have lawyers in the family, or who are first-generation students in high school and will possibly pursue higher education. That experience has been really eye opening for me. It's a privilege to go to law school and learn from amazing professors. Outreach programming grounds me. It reminds me that law can be a tool for change, and that it's necessary to use your place of privilege to help others.
With the Assistant Dean of Black and Indigenous Flourishing, we've created a new summer program for black youth in Montreal called the Frederick Phillips Summer Program. We will be hosting it for the first time this summer – I'm really excited about it!