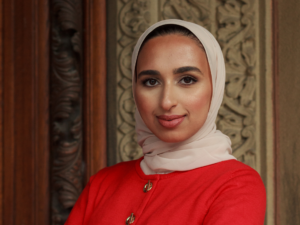 Fortement impliquée au sein de la Faculté de droit, Asiyah Siddique était VP Académique de l'Association des étudiantes et étudiants en droit (AÉD) l'an dernier, mandat au cours duquel elle a lancé plusieurs initiatives pour aider ses camarades naviguer une foule d'obstacles, nomattement associés à l'apprentissage en ligne. The LSA President for 2021-2022 took the time to answer a few questions during a busy start of term.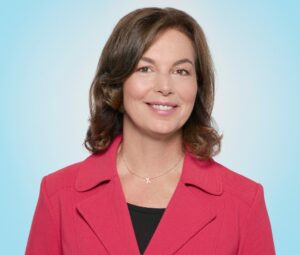 Après une longue carrière comme correspondante internationale où elle a suivi des conflits turbulents à travers le monde, Paule Robitaille, BCL'86, LLB'86, a pu allier sa formation juridique et sa passion pour les enjeux internationaux en devenant commissaire à la Commission de l'immigration et du statut de réfugié du Canada. Aujourd'hui, elle œuvre sur le terrain en tant que députée à l'Assemblée Nationale pour la circonscription montréalaise de Bourassa-Sauvé.

L'étudiante au BCL/JD Khadija Ahmed est la deuxième étudiante de la Faculté de droit à recevoir le prix commémoratif du Centre culturel islamique de Québec, établi par l'Université McGill. Le prix lui a été décerné en début d'année 2021. Elle a fait part à Focus online de l'émotion douce-amère qu'elle a ressentie en remportant ce prix. Selon elle, l'éradication de l'islamophobie doit avant tout passer par l'espoir, la solidarité et l'éducation.

Precedent Magazine has named two outstanding members of the class of 2011 as Precedent Setter Award winners for 2021. The award recognizes Toronto-based lawyers called to the bar in the past decade who have shown excellence and leadership in their early years of practice and in their community. Meet Dina Awad, BCL/LLB'11, and Cindy Kou, BCL/LLB'11.

In response to the need expressed by many students for work space outside their home, the Faculty of Law opened its doors in February to a limited number of students for the first time in 2021. Months later, excitement was in the air on Monday, 30 August 2021, as first-year law students gathered in front of Chancellor Day Hall for the first time at orientation.