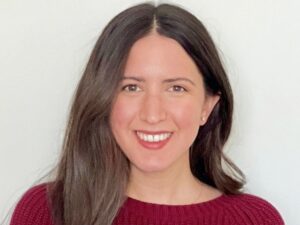 The Faculty of Law is pleased to announce that Staci Angelis has been promoted to the role of manager, Career Development Office (CDO). Her first day in the role was 11 April 2022.
Staci Angelis joined the Faculty of Law as career advisor in 2019. Since then, she met individually with hundreds of law students to discuss their career options, strategies, and employment search tips. She has also been responsible for holding career events at the Faculty of Law and supporting on-campus recruitment programs. Prior to joining McGill, she obtained a Master's of Education in Counselling Psychology at the University of Ottawa in 2020 as well as a Master's of Science in Neuroscience from Queen's University in 2016.
In her new role, Angelis will be responsible for leading the CDO team and offering a quality range of services, resources and programs to undergraduate and graduate students as well as recent alumni. "I look forward to continuing to help our brilliant student community explore and fulfil their professional goals," she said.
Please join us in congratulating her!