BLSA Canada is a non-profit student-run organization founded in 1991 that provides support, opportunities and mentorship to Black law students. The National Conference is one of its flagship events and is held annually in a Canadian city to bring together black law students across the country. The conference includes various networking activities, one-on-one resume and cover letter review sessions, panels dedicated to different areas of law and a career fair featuring employers from private practice, government, and more. Fruitful discussions and relationships between law students, practitioners and alumni are generated during this 4-day conference. From February 17th to 20th, the Black Law Students' Association of McGill (BLSAM) had the opportunity to attend the National Conference. This was an incredible opportunity for students to get acquainted with the legal community, network, and explore a wide range of possibilities early on in their legal journeys. Thanks to funding from the Faculty of Law, a total of 20 black law students were able to fly to Vancouver, including four first-year law students.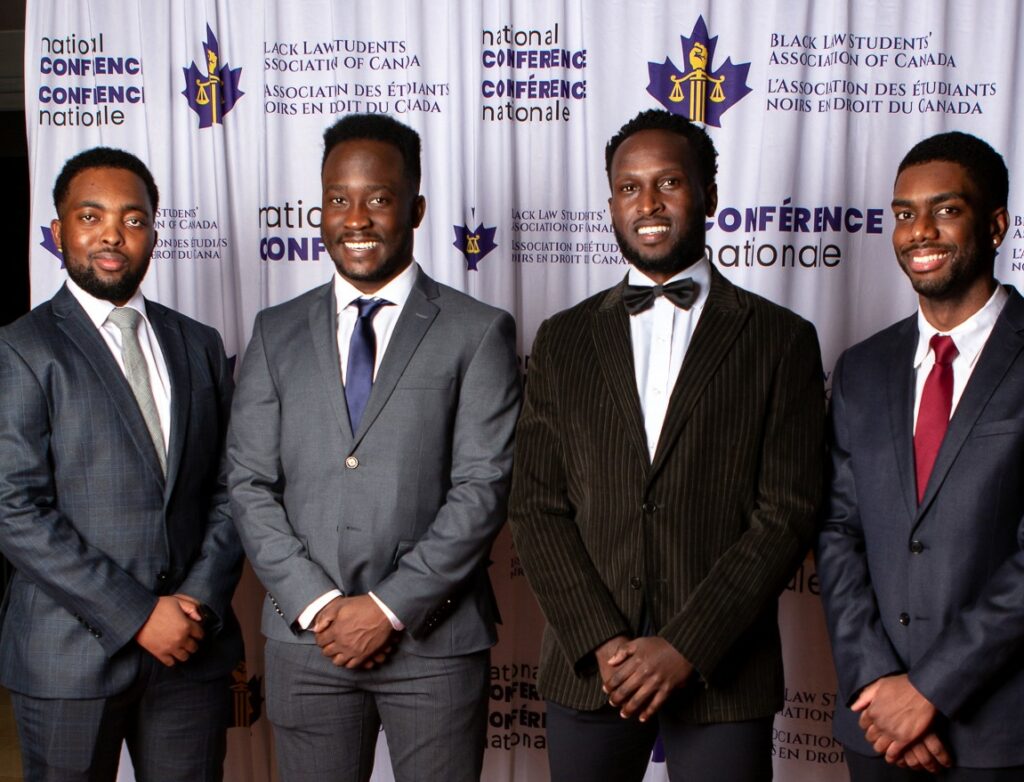 On the first day, we were welcomed at the Westin Bayshore and attended a greeting reception followed by a paint and poetry night. It was a meaningful experience to be all seated together in a room, expressing our creativity on canvas while listening to some of our peers' work. The following days, we had the chance to talk about Innovation, Law and Technology, to demystify law practice by reviewing the process; from being a summer student, to an associate, and attending the Violet Henry Women of Excellence Inaugural Luncheon. We were also given the opportunity to talk about in-house practice, clerkships, and alternative careers. 
One panel stood out and became particularly special to us. The Sister to Sister panel which occurred simultaneously with the Brother to Brother panel, where a group of six diverse panelists shared with female conference attendees their career paths, tips, and experiences as Black women lawyers. The diversity of backgrounds, and practice areas was enriching. Among many other things, we discussed the wide variety of opportunities that are available to us and how to balance conformity with authenticity in our legal careers.
The intersection of blackness and femininity is a particular experience which can come with challenges in professional settings. It was beautiful to have the opportunity to share and bond with other members of our community.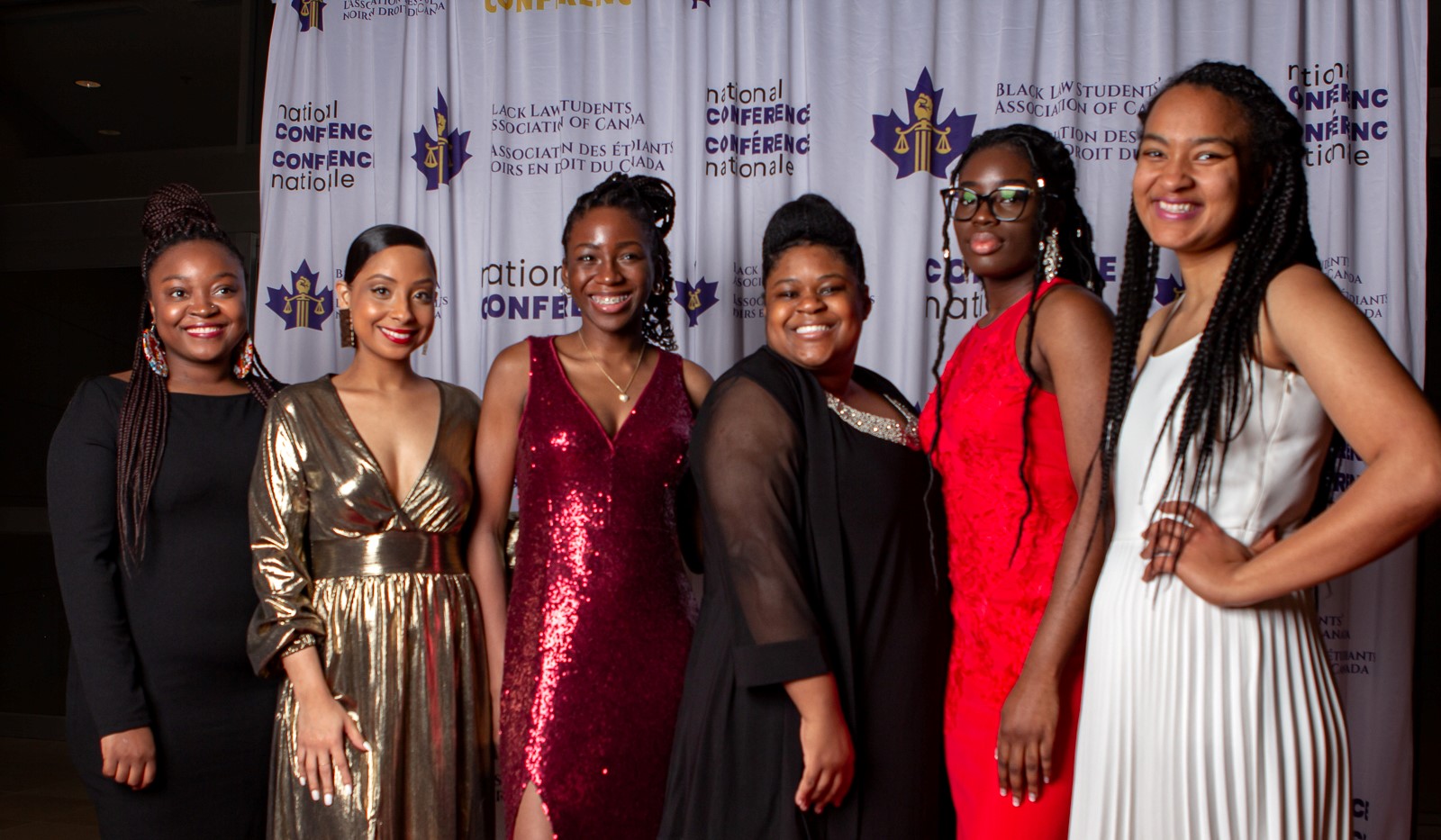 On the final day, the conference was closed off by a Gala dinner dedicated to celebrating Black leaders in the legal community, students and BLSA chapters across Canada. Awards were given to recognize the accomplishments of the black legal community. BLSAM's tireless efforts to champion antiracism, equity and inclusion at the Faculty of Law did not go unnoticed as we were awarded the Chapter of the Year (Small Chapter) Award. A monetary prize of 500$ also rewarded BLSAM's efforts and will continue to support the organization's mission in the upcoming academic semester. 
The conference was a powerful and important moment in our legal journeys.
We had the chance to meet with black law students, alumni, lawyers, and professionals from across Canada and to interact with inspiring faculty alumni. Some of our members had the chance to finally get better acquainted with each other in person for the first time, given the pandemic context. This opportunity helped to create a stronger bond within BLSAM. The conference is a unique experience rich in learning and bonding, where Black culture, leadership, and professionalism beautifully intermingled. We all returned to Montreal with a deeper sense of belonging after this enriching experience.