For one of this semester's highlight events, the Faculty of Law was honoured to welcome back two of its most distinguished alumni, the Honourable Sheilah Martin, BCL'81, LLB'81, and the Honourable Nicholas Kasirer, BCL'85, LLB'85, former law dean of the Faculty. Their visit came just a few weeks after the Faculty hosted a fireside chat with their colleague the Honourable Mahmud Jamal, BCL'93, LLB'93.
First-year BCL/JD candidate Brandon Grimaldi shares some of the inspirational words spoken by the Justices he took to heart.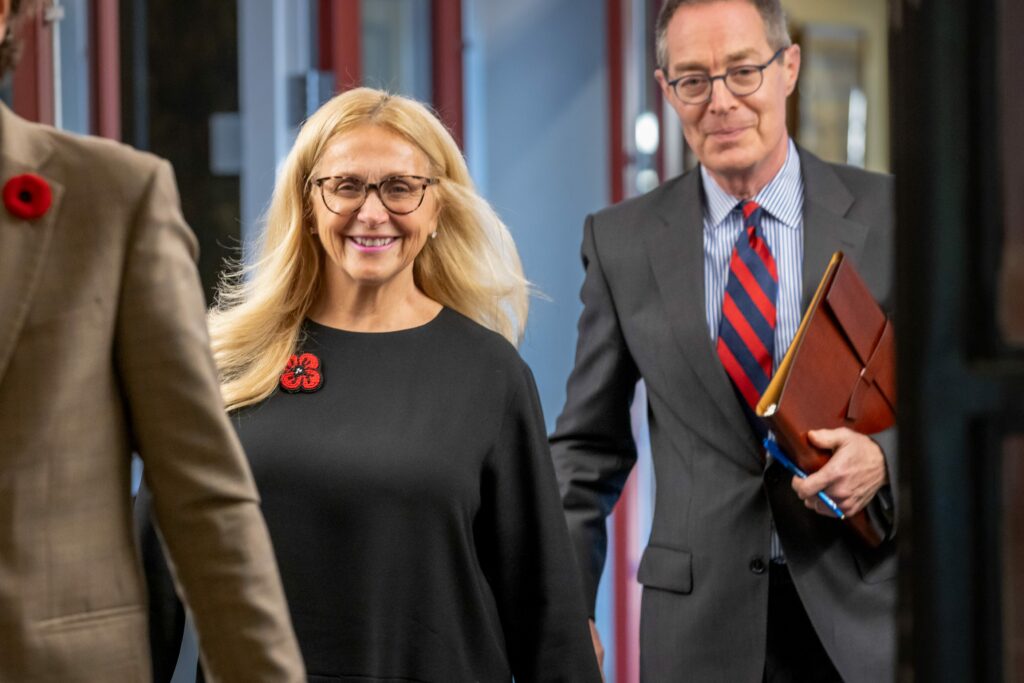 "On November 4th, McGill received Supreme Court of Canada judges Sheilah Martin and Nicholas Kasirer at the faculty to participate in a discussion and a Q&A session with students. 90 minutes might sound long, but time flew by as they spoke about their role along with the freedoms and limitations of being a judge, the intricacies of the group decision-making that happens at the Supreme Court, and their experiences as scholars.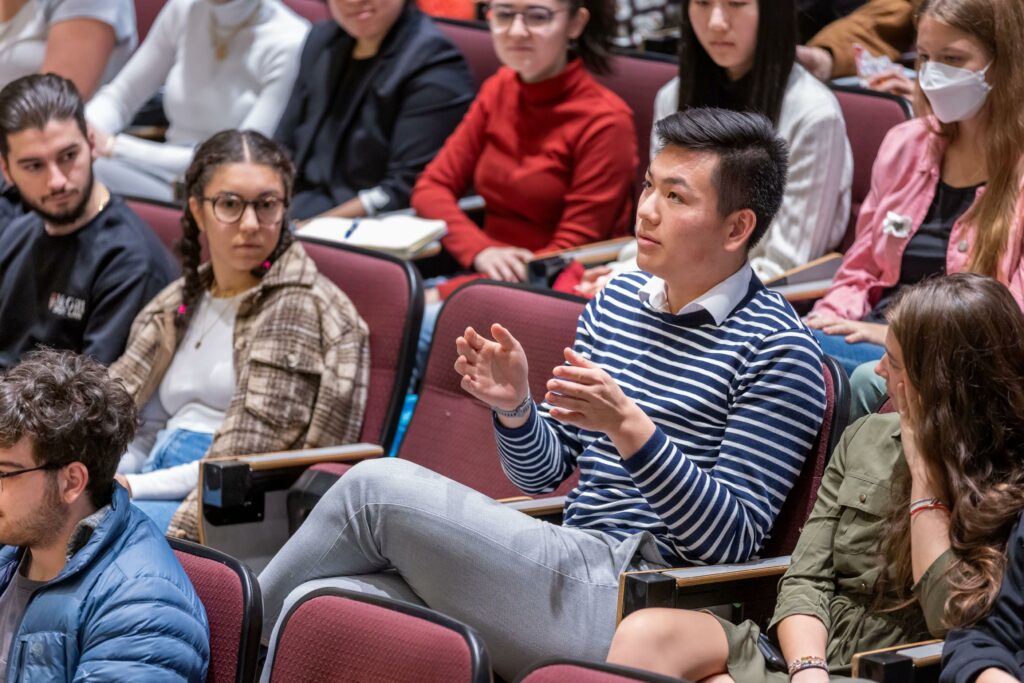 Although they responded to many interesting questions, one of the simplest proved to be the most striking. They were asked, 'when did you know you wanted to become a judge?' Both proceeded with insightful and personalized responses.
Justice Kasirer detailed his shyness as a student, comfort as a professor, and initial distance from considering a judgeship until he was encouraged to at the end of his deanship. Speaking poignantly about the law school experience, he said how normal it was to be 'habité par le doute'. That the uncertainty you may feel as a student − be it during your first day at the faculty or throughout the classes you take − is all part of the process.
In the same vein, Justice Martin admitted she never considered it an option for her until she too was pressed by a colleague who was a judge. She shared some inspiring words with participants when she told us how important it is not to limit ourselves, and to transition away from saying 'this isn't for me,' to asking 'why not me?' It spoke to the necessity of working with the doubt we feel and making use of it rather than it being a hindrance.
Sometimes it may seem as though Supreme Court judges are these fantastical, far-away people whom we only know by reading the decisions they author. Even Justice Martin expressed having had a similar feeling when she was a student, and she now sits on the country's highest bench. Justice Kasirer described how he thought of abandoning law completely during his clerkship because, again, he felt it was not his place – judging, from a distinguished academic and judicial career, he found his place. The humility that both judges demonstrated helped dismantle the notion that the Supreme Court is an unattainable institution.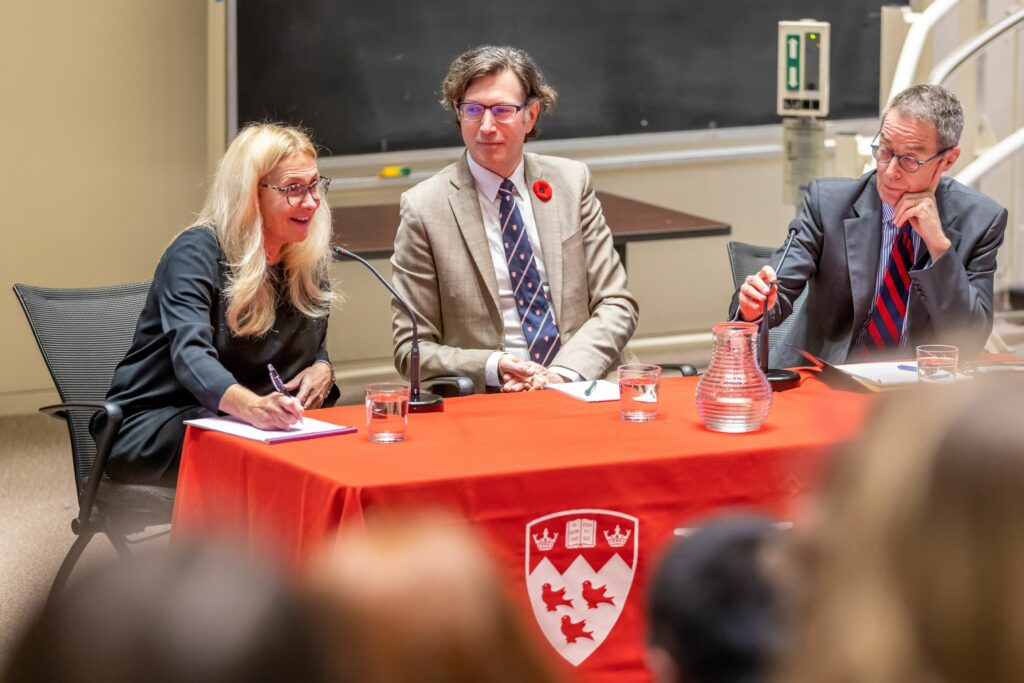 If we look simply at the examples provided by Martin and Kasirer, they stood where we stand today, they thought they could not make it, and they did.
Participants and non-participants alike should take one thing away from the judges' advice: the path is not linear − not in your education, nor in your career. Law is an abundant yet daunting discipline where it is easy to lose yourself in the options before you. Finding your place might be a short and easy process or a long and difficult one. Whichever it is, you are better for it."
Photos by Owen Egan and Joni Dufour