Nathaniel Reilly, BCL/JD'22 – Justice Kasirer
Before I arrived at the Faculty I worked for a few years on policy-related economics research. I wanted to build on those experiences by immersing myself in public law issues while in law school. I did get to learn about those areas of law while I was here, but I surprised myself with how much I enjoyed every area I was exposed to! I'm hoping to keep exploring a range of different legal fields in some form of public interest work.  
Why did you apply?
When I heard people talk about their time as clerks at different courts, I was always struck by how interesting the experience sounded. In particular, I thought it would be fascinating to see behind the judgments released to the parties and the public. That curiosity about how decisions are reached was one of the first motivations.
How did you find out you had been chosen?
Partly because of all the scheduling disruptions from the pandemic, the Court's interviews were the same week as both interviews for summer positions and the Laskin Moot. So, the whole week was a long blur of talking on the phone and on Zoom.
What do you look forward to the most about this experience?
The Court decides really important cases each year, touching many aspects of people's lives. I'm looking forward to getting to make a small contribution to that work. And I'm excited to get to do so alongside so many interesting people coming from other law schools across the country.
---

Nicole Spadotto, BCL/JD'21 – Justice Jamal
I grew up in the Greater Toronto Area. Before McGill Law I double majored in Political Science and English at McGill, where I also played on the varsity ice hockey team and completed the Jaimie Anderson Parliamentary Internship in Ottawa. At McGill Law, I was a research assistant for Professor Richard Gold, a tutorial leader in Advocacy and Déontologie professionnelle, and a senior editor with the McGill Journal for Sustainable Development Law. I also volunteered at the Center for Research-Action on Race Relations and with the International Refugee Assistance Project. I graduated from McGill Law with the Aimé Geoffrion Medal (ex aequo). Since graduating, I have worked as a teaching assistant in administrative law at the Lincoln Alexander School of Law and currently as a Judicial Law Clerk at the Court of Appeal for Ontario.
Why did you apply?
Primarily to be of service to Canada, a country that made it possible for my immigrant grandparents to build a life that eventually allowed me to have a wonderful education at McGill. Clerking at the Supreme Court is an unparalleled opportunity to give back to Canada by using and building upon my learning from the Court of Appeal for Ontario to contribute to the court's work in an intellectually rigorous way.
How did you find out you had been chosen?
Je travaillais avec quelques collègues quand, juste avant midi, j'ai reçu un appel de M. le juge Jamal, qui m'a demandé si je voulais travailler avec lui en 2022-2023 – ma réponse immédiate et enthousiaste était « oui » ! Heureusement, j'ai pu célébrer avec mes collègues après l'appel.
What do you look forward to the most about this experience?
J'ai hâte d'attaquer des questions légales qui sont complexes, diverses et importantes pour tout le Canada. En particulier, j'ai hâte de collaborer avec des collègues brillants et avec M. le juge Jamal, qui tous apporteront des perspectives uniques de la jurisprudence canadienne.
---

Logan Stack, BCL/JD'22 – Justice Rowe
I was born and raised in Montreal, having studied sciences in CEGEP before entering law school. Alongside my academic pursuits, I have worked on multiple publications, including the McGill Law Journal and Rooted, McGill's Indigenous law publication. I also worked as a summer student at McCarthy Tétrault and as a research assistant for Professor Tina Piper. During my legal studies, I particularly appreciated the opportunity to interview inspiring lawyers and scholars as editor of the McGill Law Journal Podcast, to provide workshops to students at Kahnawà:ke Survival School through the Legal Education Network, and to maintain my passion for debating and writing.
Why did you apply?
I applied for a clerkship at the Supreme Court based on the idea of service. I felt privileged to have been given such incredible opportunities throughout my time in law school, and I wanted to contribute in a positive way to the legal community. I believe in the importance of Canada's judicial institutions, and in the role of the Supreme Court; to be able to facilitate this work in even the smallest of ways is a dream come true for me.
How did you find out you had been chosen?
I was sitting at home, working on an upcoming assignment. I knew that it was a highly competitive position, so I focused on accepting that whatever happened, the application process would remain an incredibly valuable experience for me (although that did not stop me from nervously checking my phone every so often!). When I heard my phone ring, I jumped to answer, and I cannot express how ecstatic I was after receiving the call. It remains one of the most memorable days of my life, and I was able to reach out and thank those who had supported me throughout this journey.
What do you look forward to the most about this experience?
There is so much to look forward to! I am excited to explore complex legal issues, while learning from the finest legal minds in Canada. I am also looking forward to meeting fellow clerks, who will bring a diversity of perspectives and experiences to their roles in Ottawa. I know that it will be a challenging and truly rewarding experience. Ultimately, I remain extremely grateful for this opportunity, and I hope to earn the trust that has been placed in me.
---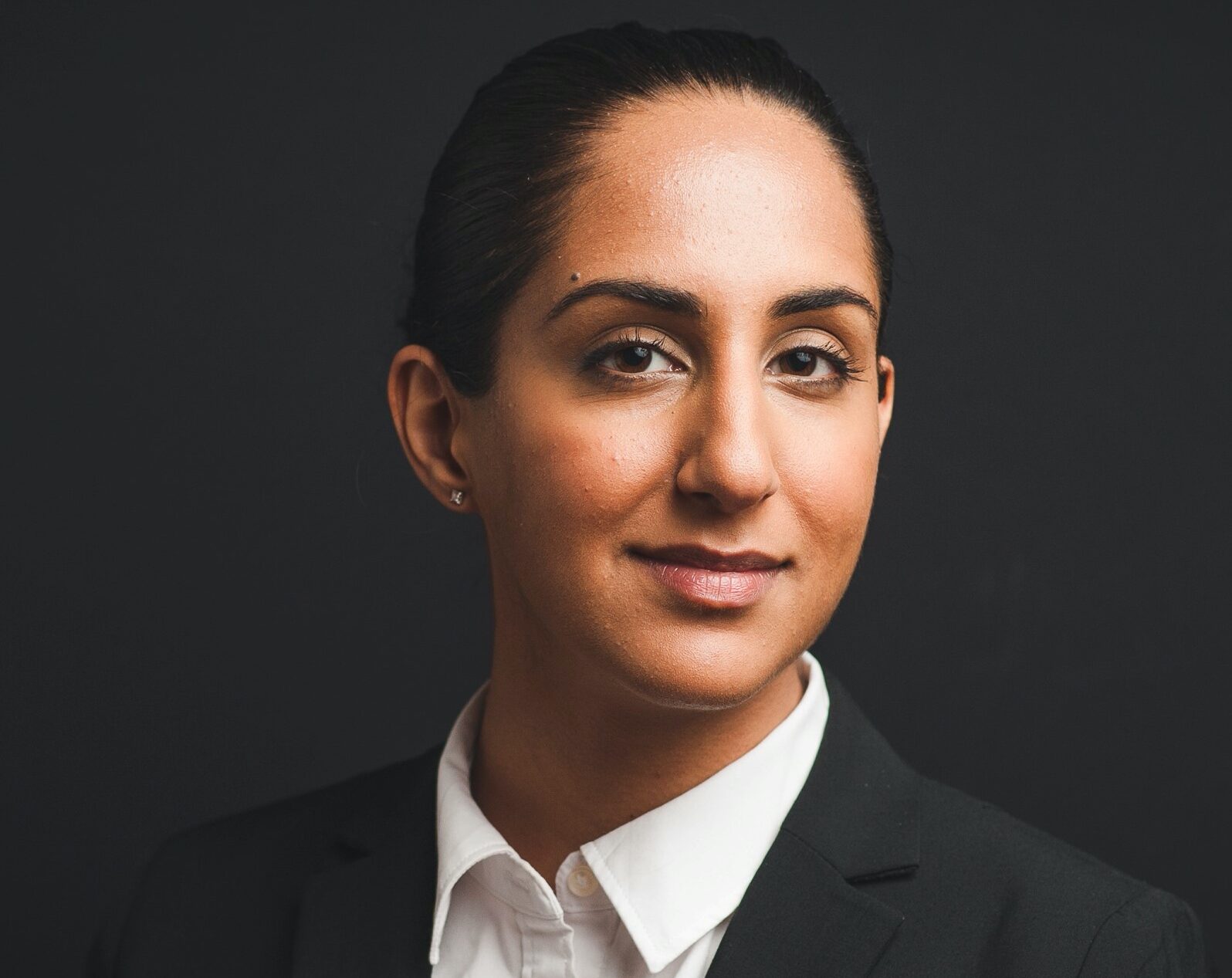 Jenna Topan, BCL/JD'20 – Justice Rowe
I graduated from McGill Law in Fall 2020. I enjoyed the social and extracurricular parts of law school as much as the academics. While studying, I worked as a research assistant, volunteered as a student advocate, represented my peers as a class president on the Law Students' Association, worked on the McGill Journal of Sustainable Development Law, and did other fun things, like lead a tutorial and compete in the Wilson Moot. I was also awarded the Aimé Geoffrion Medal (ex aequo) for finishing second upon graduation. I'm currently clerking at the Court of Appeal for Ontario. 
Why did you apply?
From everything I had heard, my suspicions were that I would love clerking, and my present clerkship has completely confirmed that. A clerkship is a wonderful opportunity for anyone enthusiastic about learning. It means working closely with brilliant legal minds, spending time researching and reflecting on complex ideas, and honing skills that are key for an aspiring litigator. I applied for a SCC clerkship because it is an opportunity to do all of that at the highest level. It is an immense privilege to be selected and I consider this position a very exciting challenge.
How did you find out you had been chosen?
I wish I could say that I was doing something cooler, but I was definitely sitting at home hoping for a call. My phone has never been so fully charged.
At some point, my phone screen lit up with an Ottawa number and my heart stopped. Justice Rowe was on the other end. I remember saying, "I enthusiastically accept" and the rest is a bit of a blur. It was surreal.
What do you look forward to the most about this experience?
The opportunities for learning and mentorship. I will get to work with, learn from, and be surrounded by incredible legal minds. I will be tasked with researching incredibly important and varied legal issues. I will observe written and oral advocacy of the highest calibre. I will have the privilege of supporting a Supreme Court justice. As an aspiring litigator, it's a dream, and I'm looking forward to all of it.