Arbitration specialist Andrea Bjorklund returns to the Faculty and takes up the new Fortier Chair
By Bridget Wayland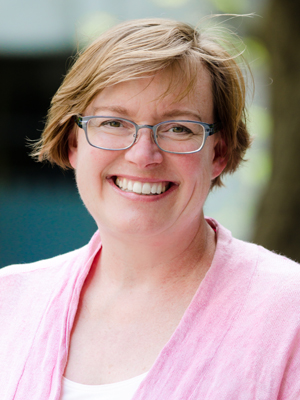 One of our four new Faculty members this year, Professor Andrea Bjorklund, is by no means an unfamiliar face around Chancellor Day Hall. As a Visiting Professor here in 2012, she taught 'The Law and Practice of International Trade' and 'International Investment Law,' and played an active role in Faculty meetings. "I knew at the time I might come here permanently," she says, "so I tried to settle in and become a part of the community."
And indeed, this is exactly what has come to pass. After returning to California to pack up her things and fetch her family, Bjorklund has arrived at the Faculty as the first incumbent of the L. Yves Fortier Chair in International Arbitration and International Commercial Law.
This Chair was created in 2009 through an endowment from Rio Tinto Alcan Inc., and named in honour of a former Chairman of the Board at Alcan, McGill alumnus L. Yves Fortier (BCL'58), who was formerly Canada's Ambassador and Permanent Representative to the United Nations in New York, as well as Chief Delegate to the General Assembly, among many other distinguished positions. The aims of the Fortier Chair are to bring a leading scholar and teacher in the field of international arbitration and commercial law to the Faculty and to advance students' understanding of these areas of law in all their theoretical and practical dimensions, including trade, investment and contracts.
A member of the American Law Institute and American Society of International Law, Professor Bjorklund was previously a Bigelow Fellow at the University of Chicago Law School and, most recently, a professor at the University of California (Davis) School of Law, where she taught contracts, international litigation and arbitration, international investment and trade disputes, public international law and conflict of laws for ten years.
She was also a lawyer in the US Department of State, as well as in private practice at Miller and Chevalier in Washington, D.C. Her extensive list of publications includes the co-authored Investment Disputes Under NAFTA.
"My experience in investment arbitration complements McGill's historic strengths in arbitration," says Bjorklund, who sees the Fortier Chair as complementary to the Private Justice and Rule of Law Research Group, led by Professor Fabien Gélinas, as well as Professor Frédéric Bachand, an expert in arbitration, with whom she also plans to work closely. Professors Gélinas and Bachand were both appointed Norton Rose Faculty Scholars in Arbitration and Commercial Law last April.
"As Chair, my top priority is to work with the other McGill faculty members to ensure we use the resources to enhance the overall offerings in arbitration at McGill," she says. "It is a terrific opportunity to help establish complementary research projects in the area of arbitration, international and commercial law."
In terms of her own research, Professor Bjorklund is working on a project on what she calls "the common-law capture of international law," by which she means the increasing emphasis on decisions of international courts and tribunals rather than on treaties, custom and general principles as the primary sources of international law. Bjorklund argues that this prioritizes a 'common-law-type' of rulemaking over the civil law's typical emphasis on statutory language: "One sees this in international investment law," she says, "where arbitral decisions are frequently referred to as 'case law' by subsequent tribunals and by counsel to both states and investors."
Bjorklund is also developing several research projects with international and Canadian partners. "My biggest current project is finishing a casebook on international investment law with Andrew Newcombe, a Professor at the University of Victoria," she says. This book is slated to come out in 2014 from Oxford University Press.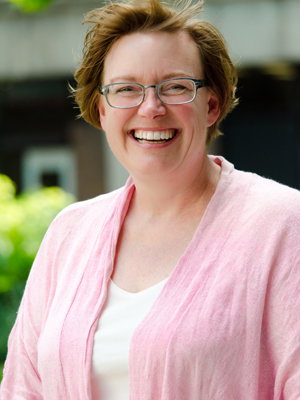 Bjorklund hopes to organize a conference in the spring, which would focus on the duties and responsibilities of arbitrators. "I would like to have a panel of eminent arbitrators willing to share their strategies and secrets for ensuring arbitrations that run well and enhance the rule of law," she says.
As she points out, there are also a lot of arbitration events organized by students at the Faculty. "I certainly envision cooperating with the student clubs and helping any way I can," she says. "I plan to use my resources as Chair to create and broaden opportunities for students to secure research and job opportunities in the area of arbitration."
As the fall semester reaches its midpoint, Bjorklund's enthusiasm for her new Faculty is only increasing. "I'm delighted to be here," she says. "One of the exciting things about being at McGill is that there are so many people interested in international law and comparative law here. I am grateful that I now have so many colleagues with whom to talk about my research interests. It is unusual to have all this expertise in once place—it is an enormous strength of McGill."
Bjorklund is also excited about the Faculty's famous bilingualism. "Coming to McGill gives me a wonderful opportunity—and the incentive—to rediscover my passion for French," says this American émigrée, who holds an M.A. in French Studies (NYU '88) and a B.A. in French and History (Nebraska '86), in addition to her J.D. from Yale (1994).
Bienvenue, Professeure Bjorklund!
In related news, L. Yves Fortier receives Roger Fisher Lifetime Achievement Award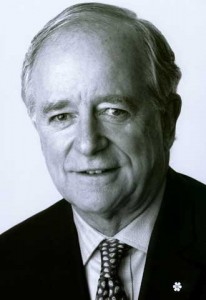 On October 24, 2013 during a gala supper in Toronto, The Advocates' Society Arbitration and Mediation Practice Group honoured Mr. Fortier's outstanding contributions to the world of arbitration and mediation by awarding him its Roger Fisher Lifetime Achievement Award.
About L. Yves Fortier, PC, CC, QC QC, BCL'58, LLD'05
Recognized internationally as one of the top arbitrators in the world, Mr. Fortier has served as Chairman or party-appointed arbitrator on more than 100 international arbitral tribunals. He has served as a member of the Permanent Court of Arbitration at The Hague and as President of the London Court of International Arbitration.  Mr. Fortier served from 1988 to 1992 as Canada's Ambassador and Permanent Representative to the Unitied Nations.
In 2009, Rio Tinto Alcan Inc. endowed the L. Yves Fortier Chair in International Arbitration and International Commercial Law in his honour.