Aram Kerkonian, LLM'18, DCL'20
Conseiller politique, Innovation, Sciences et Développement économique Canada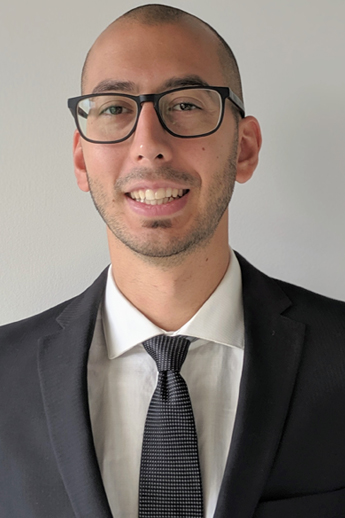 Historiquement, l'exploration spatiale était la chasse gardée des gouvernements, mais un changement s'opère actuellement : l'industrie privée s'élève de plus en plus vers le ciel en lançant des satellites pour les télécommunications et l'observation terrestre. Bientôt, nous pourrions commencer à voir des sociétés entreprendre de nouvelles activités dans l'espace, comme des satellites qui servicent d'autres satellites, ou l'extraction des ressources précieuses des astéroïdes.
En tant que conseiller politique, Aram Kerkonian a pour mission d'évaluer si ces nouvelles activités spatiales respectent les lois nationales ou internationales.
« Si ce n'est pas le cas,  nous nous demandons si nous devrions établir une telle réglementation. La question est de savoir principalement comment soutenir ces industries » explique-t-il.
Que ce soit l'entrainement d'équipes de plaidoirie, l'organisation d'une grande conférence ou le réseautage avec les leaders du domaine au cours d'ateliers, Kerkonian était aussi actif à l'extérieur qu'à l'intérieur de la salle de classe  pendant ses études à McGill.
« Les compétences que j'ai développées à la Faculté m'ont aidé à transformer une idée théorique en quelque chose de plus pratique. »
De fait, son passage à l'Institut a bien préparé Kerkonian pour son poste au sein du gouvernement fédéral et l'a également doté d'un bon réseau de collègues dans divers secteurs. De plus, Il a aussi eu l'occasion de corédiger deux rapports pour le gouvernement pendant son séjour à l'Institut.
« Ce fut pour moi une excellente occasion de comprendre là où en était le gouvernement et de voir comment je pourrais contribuer, ainsi qu'une expérience holistique de premier rang », conclut-t-il.
Isavella Vasilogeorgi, LLM'12, DCL'16
Legal Officer, United Nations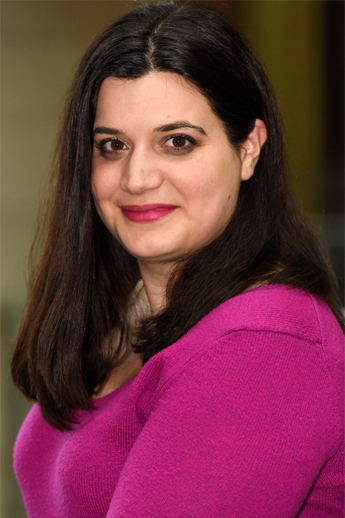 In her four years working at the United Nations, Isavella Vasiologeorgi has already covered plenty of ground.
Starting as an associate legal officer in 2017, she dealt with institutional agreements between the UN and member states, other international organizations, private corporations and private persons.
Now, she deals with internal disciplinary law issues related to the conduct of UN staff members.
"There is nothing space — or aviation — related in what I currently do," Vasilogeorgi says. "However, I definitely apply the soft skills that I developed during my doctorate every single day in my work."
Vasilogeorgi always saw herself working in academia, but when she finished her thesis, she was ready for action.
"Writing a doctorate is a long process. It's very solitary and esoteric in certain respects," she suggests.
When she completed her DCL, Vasilogeorgi's home country of Greece was still recovering from the financial crisis. That's when the UN's Young Professionals Program, which invites new talent into the employee pool every year, presented itself. The program was looking for Greek legal affairs employees and Vasilogeorgi was a perfect fit.
Her McGill network provided not only professional opportunities, but also lifelong friendships.
"It was very important to have that kind of support," says Vasilogeorgi said. "The best thing that anyone can do while at McGill Law is to cultivate great connections with those around them."