Thorn in the side of war criminals, ayatollahs and dictators
Montreal law professor Payam Akhavan has risked life in conflict zones in globetrotting crusade for human rights


Payam Akhavan in a Yazidi refugee camp in Iraq this summer. The lawyer is helping to set up a truth commission in Iraqi Kurdistan for Yazidis with family victimized by Daesh. (PETER BREGG)
By Olivia Ward, Foreign Affairs Reporter
22 October 2016, The Star
An appointment to the Permanent Court of Arbitration at The Hague doesn't sound like the stuff of airport thrillers. But for McGill University international law professor Payam Akhavan, 50, it's the culmination of an edgy adventure that plunged him into international intrigue and set a struggling country back from the brink of chaos.
The court is one of the world's most important, giving states a forum for settling disputes before they turn to war. Although most appointments are made by a nominee's home country, Akhavan's — unusually — was by Bangladesh.
The trail leads back to 2008, when the country's prime minister, Sheikh Hasina, was imprisoned on dubious corruption charges. And Akhavan, well known as an international prosecutor and voice for global justice, had an unexpected call from her teenage niece in London. Keep reading…
Australia's politicians have promoted xenophobia: UN Expert François Crépeau
Special rapporteur on human rights of migrants calls for government to maintain section 18C of Racial Discrimination Act
By Helen Davidson
18 November 2016, The Guardian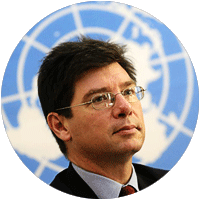 Australian politicians have given permission for people to act in xenophobic ways and have allowed for the rise of nationalist groups, the United Nations special rapporteur has said at the end of his first official visit.
He also voiced support for maintaining section 18C of the Racial Discrimination Act.
François Crépeau, who has just ended an 18-day visit to Australia as special rapporteur on the human rights of migrants, said hate speech and xenophobia had increased in Australia despite the nation's rich migration history.
The human rights expert said Australia's recent immigration policies had eroded human rights and tarnished the country's reputation.
Politicians who have engaged in this negative discourse seem to have given permission to people on the street to act in xenophobic ways and to allow for the rise of nationalist populist groups," he said. Keep reading…
Canada must step up to ensure justice for crimes against humanity
OpEd by René Provost
2 November 2016, Ottawa Citizen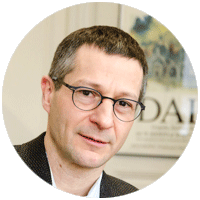 It has been a bad week or so for the International Criminal Court.
On Oct. 21, South Africa stated that it would withdraw from it, something no state has ever done since the court was created in 1998. Last Tuesday, the Gambia announced that it would do the same. Then last Wednesday, Burundi filed with the United Nations its official notice of withdrawal.
Leaders in Uganda and Kenya have openly mused about following suit, a movement threatening to unravel the institution established to put an end to impunity for genocide, crimes against humanity and war crimes. It is critical that the international community step up to support the International Criminal Court (ICC) by constructively engaging with countries considering turning their back to the court, and Canada has an important role to play.
This decision by South Africa in part reflects a domestic political crisis caused by the showdown between the executive branch and the judiciary on the occasion of a visit to the country by the president of Sudan, Omar al-Bashir. Keep reading…
EU should have told Canada years ago it was moving the CETA goal posts
OpEd by Armand de Mestral and Markus Gehring 
21 October 2016, The Globe and Mail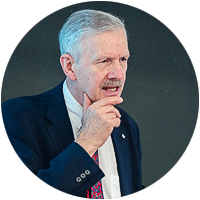 Canadians have been surprised to learn that the EU-Canada Comprehensive Economic and Trade Agreement (CETA) might not, after seven years of negotiations, be signed on Oct. 27 by Prime Minister Justin Trudeau in Brussels as planned.
The reason? Canada has just been informed that as a "mixed" treaty – falling almost entirely under European Union jurisdiction and on a few unspecified points under national jurisdiction – CETA can only be approved if all EU member states consent. And, following a vote by the francophone Parliament of the Federation of Wallonia-Brussels against the agreement, the Belgian government is not able to give its consent to CETA.
While opposition to trade deals such as this is not surprising, the fact that the European Union has apparently moved the goal posts for an international treaty is…. Keep reading…
EXTRA: Professor de Mestral interview: CETA trade- on again, off again, now back on? 27 October 2016, Radio-Canada International.
Supreme Court: Selecting a judge is anything but objective
OpEd by Robert Leckey
17 October 2016, The Globe and Mail
There has been lots of speculation about the next individual to join the Supreme Court of Canada. Indigenous? Female? From the Atlantic provinces? Fluent in French?
Now that we know the government's choice via its new process is Justice Malcolm Rowe of Newfoundland and Labrador, we should shift our focus. It's worth recognizing that choice as the subjective, political decision by a democratically accountable leader, our Prime Minister.
Choosing a judge is subjective because different reasonable individuals will choose differently. They will certainly do so in different contexts. They may even do so in the same context. Put otherwise, there is no objective way of determining the most qualified individual. For example, even if all agree that a judge should write well, different individuals will evaluate different candidates differently. Keep reading…
We need clear rules to avoid a real Star Wars in outer space
Outer space should be used for peace not war.
By Ram Jakhu, Steven Freeland, Dale Stephens
20 September 2016, The Conversation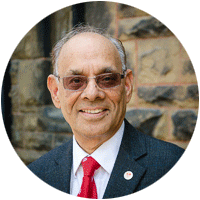 When the world's first artificial satellite, Sputnik I, was launched on October 4, 1957, it heralded the need for legal regulation of the exploration and use of outer space.
Since then international law has been developed to facilitate the use of technologies such as satellite telecommunications, global positioning systems, remote sensing technology for weather forecasting and disaster management, and television broadcast from satellites.
In this regard, space law has played a positive role by allowing for – and not unduly restricting – the development of space-related technology.
At the same time, the existing legal regime has not prevented the development of military technology capable of utilising outer space. Keep reading…
CBC IDEAS – Designing Life: The Brave New World of Gene Editing
Imagine a future where we have eliminated inherited diseases. Or one in which we have gone a few steps further, and genetically modified humans. A recent development in genetic editing, called CRISPR-Cas9, is bringing those dreams one step closer to reality. There are big hopes for this technology, as well as serious concerns about its potential uses, and how to control or regulate it.
A distinguished panel of experts gathered at the Faculty of Law in March 2016 to discuss this development. André Picard (Globe and Mail health columnist), Prof. Alan Peterson (McGill Medicine), Prof. Richard Gold, Prof. Daniel Weinstock and Prof. Margaret Somerville (now at U. Notre-Dame in Australia) debated the question, while Prof. Richard Janda acted as moderator.
Find out more and listen to the episode on CBC IDEAS…