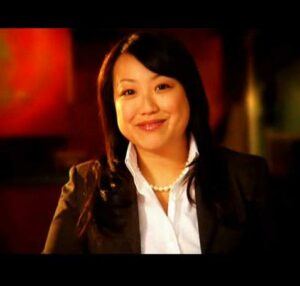 Law student Mae J. Nam's mission to improve the lives of domestic workers highlighted in Annual Fund video
Mae J. Nam is determined to use her legal education at McGill to effect positive change for vulnerable and exploited women – especially those of Filipino descent. Now her mission to improve the lives of live-in domestic workers has been highlighted in a video produced as part of the university's largest-ever fundraising drive, Campaign McGill: History in the Making.
Nam's mother was born in the Philippines, but came to Canada to work as a live-in domestic worker. Today, thousands of Filipino women come to Canada through Immigration Canada's Live-In Caregiver Program. Through her mother's stories, and through learning about the experiences of other women in the Canadian-Filipino community, Nam has come to understand the hardships many domestic workers are forced to endure right here in Canada – and has chosen to dedicate her life to fighting a program she believes has its roots in slavery.
Nam helped found the Philippine Women's Centre of Quebec, an organization dedicated to promoting the rights of domestic workers in Canada, while still completing her B.A. at McGill. Now a third-year law student, Nam is researching the lives of domestic caregivers with McGill Law professor Adelle Blackett. She is also working to develop a judicial reference on equality rights and Charter cases under the supervision of Court of Quebec Judge Juanita Westmoreland-Traoré and Ontario Court of Justice Maryka Omatsu.
Thanks in part to the generosity of donors to Campaign McGill: History in the Making, Nam spent the summer working for the Ateneo Centre for Human Rights in Makati City, Philippines, as part of the International Human Rights Internship Program run by the McGill Centre for Human Rights and Legal Pluralism.
Nam represents the first generation in her family to go to university – and feels tremendously fortunate to attend law school: "Law is only one tool, but it's a really great tool to effect change in people's lives."
―By Laurel Baker
To give online to Campaign McGill, click here.