This August, law students from McGill and the Hebrew University of Jerusalem joined together for an intensive three-week summer program on "Human Rights and Armed Conflicts."
For three intensive weeks this August, 20 Israeli and Canadian law students participated in the second Annual McGill University/Hebrew University of Jerusalem International Summer Program in Human Rights, organized jointly by the McGill Centre for Human Rights & Legal Pluralism and the Minerva Center for Human Rights at the Hebrew University of Jerusalem's Faculty of Law. An international study experience worth five credits, the program rotates annually between Jerusalem and Montreal.
"I decided to participate in the program because I wanted to learn more about international law and human rights in times of armed conflict," says Ronnie Ollo, a 3L student from McGill. "We discussed how both countries' courts, with a shared common law heritage, deal with issues of security and fundamental human rights."
Designed to encourage dialogue between law students across international lines, the program immersed participants in a world of intense studies and related activities. Students visited the Mohawk community at Kahnawake, the department of Foreign Affairs in Ottawa and the Royal 22e Regiment in Quebec City, as well as Montreal's civil society organizations and legal institutions. They heard experts in the field, community leaders, Justice Marshall Rothstein of the Supreme Court of Canada and renowned scholars speak about the issues, processes, challenges and innovations relating to human rights.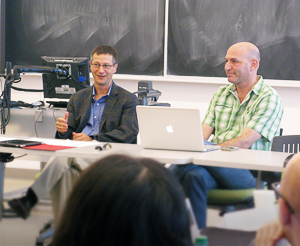 Five courses were developed for the program this year, on the theme of human rights and armed conflict. For example, Professors Tomer Broude (Academic Director of the Minerva Centre for Human Rights) and René Provost (Former Director of the McGill Centre for Human Rights and Legal Pluralism), who had co-chaired last year's inaugural program held at the Mount Scopus campus of Hebrew University, jointly led a seminar in which participants studied the roles that Israeli and Canadian courts have played in regulating the protection of human rights in armed conflict. Other subjects included the roles, rights and responsibilities of children in combat situations, counter-terror measures and international human rights norms in a post-9/11 world, mechanisms for taking human rights concerns into account during peacekeeping operations, and approaches taken to address human rights violations in Georgia, Rwanda, South Africa, East Timor, Libya, Argentina and Bosnia-Herzegovina.
The McGill/Hebrew U program offers a richer learning experience than would academic work alone, combining as it does theoretical studies with international cultural exchange. "The program allowed us to interact as peers, colleagues and friends, taking us beyond the level of intellectual fellows," said one participant upon completion of the 2012 summer program. "It was a truly rich way of learning about the 'Other' and about one's own self."
by Bridget Wayland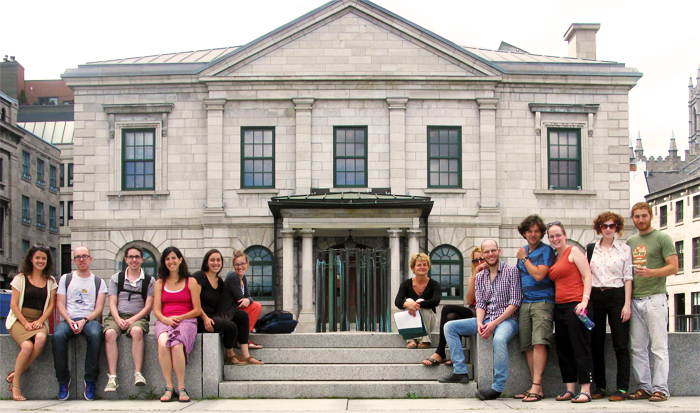 Photos courtesy of Danny Evron.