It's a month packed full of lectures and performances at the Faculty of Law:
Former Northwest Territories Premier and Dene Nation President Stephen Kakfwi presented a Dene perspective on Canada, its laws and its institutions during the bi-annual Humphrey Lecture (below).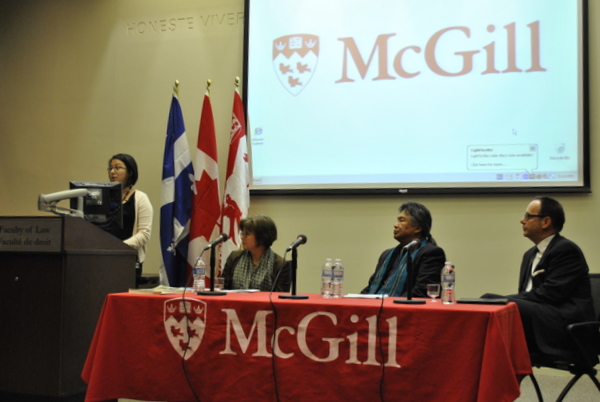 Jocelyn Downie, professor in the Faculties of Law and Medicine at Dalhousie University, led a discussion of euthanasia, assisted suicide and the law for the Annual Lecture in Health and Law (below).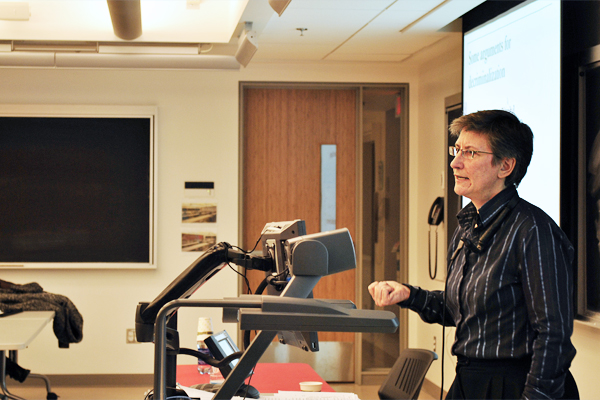 Coming up:
The Great Trials lecture series presented by the Institute for the Public Life of Arts and Ideas kicks off on Tuesday, January 18 at the Westmount Public Library with a discussion of the trial of Socrates
The third installment of the Continuing Legal Education lecture series also takes place on Tuesday, January 18, in the Faculty's Moot Court and will focus on human rights, equality and discrimination
The Actus Reus players of the Faculty of Law present 7 Stories by Morris Panych between January 19 and January 21
François Ost, professor at the Facultés universitaires Saint-Louis in Brussels, will explore the potential for innovation in law and literature on Monday, January 24.
The Faculty hosts a major conference during the last weekend of January (28-29) on religious revival in a post-multicultural age