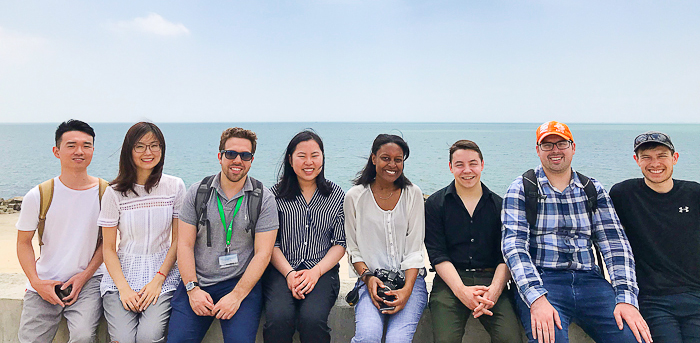 This year, it was Shantou University's turn to host the 7th edition of the McGill/Shantou Summer Law Program. Thanks to the generosity of the Li Ka Shing Foundation (Canada), a group of 28 McGill and Shantou University law students were able to participate in this intensive two-week joint law program in Shantou.
The 7th edition of the McGill-Shantou program was hosted in the pristine Perstare College—a brand-new accommodation and recreation center built at Shantou University in November 2015, and a fitting metaphor for the rapidly changing face of Shantou City. In the past decade, the Chinese city has been swiftly modernizing, and even growing beyond its borders by reclaiming land from the South China Sea.
As in previous years, the 14 students from each university attended separate classes, where they learned about the other country's legal system, as well as joint sessions where they could interact with the students from the other university and explore this year's theme, "Food Safety Governance in a Globalized World." The two-week intensive program also included plenty of outings and social activities, ranging from a visit to two local courts to a trip in old Shantou City, a weekend getaway to Xiamen City, and a visit to the Guangdong Yijiaren Food Company.
"Year after year, students tell us that one of the most enriching aspects of the program is the opportunity to learn from each other, and compare their different legal systems," program director Assistant Dean Véronique Bélanger tells us. "We were delighted to see a special chemistry among this year's cohort; the participants quickly bonded, and mingled with each other from day one."