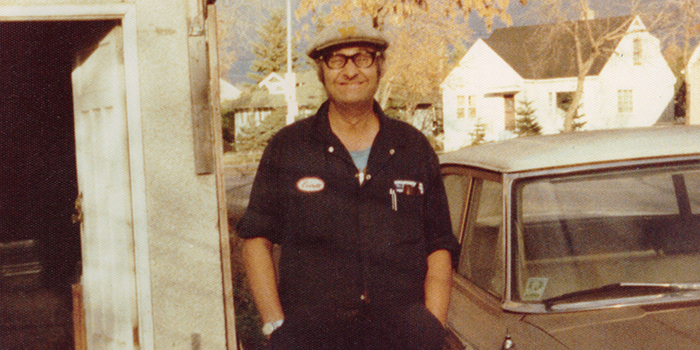 Alumni and friends of the Faculty are fundraising to create the Everett Klippert scholarship. Named after a Canadian whose time in jail for consensual same-sex conduct symbolizes the injustice of Canada's criminal crackdown on gay people, the entrance scholarship will support outstanding students committed to working on issues facing marginalized members of the LGBT communities.
On June 5, LGBTQ2+ graduates were honoured at a Lavender Graduation at McGill's Thomson House. A grass-roots-initiated celebration, supported by McGill, the Launch of the Rainbow celebrated the achievements of Lesbian, Gay, Bisexual, Trans, Queer, Intersex, Pansexual, Questioning, Two Spirit, Non-Binary, and Asexual (LGBTQ2+) graduates and their allies and families.
The Lavender Graduation shows how far LGBT rights have come in the past decades. Speakers at the celebration remembered how, not long ago, staff and students would only attend LGBT gatherings if they could enter Thomson House through the back door—or better yet, if the event was held off campus. Yet, as we celebrate advances, we must bear in mind that some members of the community continue to struggle, cautioned Dean Robert Leckey in his opening address.
Support the advance of LGBT rights
In an ongoing initiative, LGBT alumni and friends of the Faculty of Law and their allies are coming together to support the advance of LGBT rights. Seven alumni are leading a fundraising campaign to endow an entrance scholarship to support outstanding students dedicated to working on issues facing marginalized members of the LGBT communities. Once the campaign reaches its objective, the Faculty will give the scholarship to one or more deserving new students each year.
As a powerful reminder of the not-too-distant past, the committee decided to name the scholarship after Everett Klippert, whose imprisonment in the 1960s, upheld twice by the Supreme Court of Canada, shocked the public. Sentenced to indefinite "preventive detention" for being gay, Klippert wasn't released from jail until 1971, two years after the partial decriminalization of gay sex.
The Everett Klippert scholarship is actively fundraising.
You may donate via 
this form
.
Story online corrected on 1 April 2019.