In this media roundup, our students argue about protecting transgender people and pronouns both, explain how the Charter of Rights and Freedoms still contains seeds for new growth, and write about why the African Union needs a business and human rights policy. Plus, McGill's Runnymede Society gave out three inaugural awards this year.
Protecting transgender people means protecting our pronouns
Lee Airton, lecturer, University of Toronto, and Florence Ashley (BCL/LLB'17), LLM candidate, McGill University, The Globe and Mail, 30 May 2017
Bill C-16, An Act to amend the Canadian Human Rights Act and the Criminal Code (gender identity or expression), has cleared the Senate Legal and Constitutional Affairs Committee and will shortly come to a vote. Along the way, opponents have argued that including pronoun protections is a threat to "free speech." Recently, Professor Bruce Pardy suggested to the Senate that the Bill be amended to exclude any protection for gender pronouns.
Pronouns might seem like a small price to pay for greater consensus. They aren't. The removal of pronoun protection will kneecap the Bill. Here's why. Keep reading…
Indigenous tenacity and new Charter rights could transform our courts
Fraser Harland (BCL/LLB'17) and Mark Dance (2L), Maclean's, 16 May 2017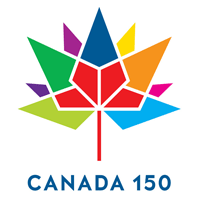 Canada 150 offers us a chance to see past Canadian law's serene surface to tectonic shifts happening below
This is part two in a three-part series on institutional transformation at Canada's sesquicentennial. Part one looked at revitalized Canadian federalism, and this instalment explores the future of Canada's legal institutions.
For outsiders, the law can be difficult to grasp, let alone transform. It is a classic insider's discipline, requiring specialized knowledge of fossilized jurisprudence and arcane rules. It's so steeped in the past that Canadian Supreme Court Justice Rosalie Abella has quipped that any good litigator from a century ago "could, with a few hours of coaching, feel perfectly at home in today's courtrooms." For those without legal training, not so much. Keep reading…

Why the African Union must press ahead with a business and human rights policy
Romola Adeola, Steinberg Postdoctoral Fellow, The Conversation, 8 May 2017
The African Union (AU) is developing a policy designed to hold companies to account by setting down guidelines on how they should conduct business on the continent.
The aim of the policy is to implement a set of guiding principles drawn up by the United Nations. It will provide a roadmap for states, regional economic communities and regional institutions to regulate the impact of business activities on people. The policy also seeks to advance guidance for firms conducting activities in Africa.
The policy has been in the making since 2016 and still has to be adopted by an AU technical committee. Because it's not a treaty it won't be subject to ratification by all AU member states.
McGill Runnymede Society Awards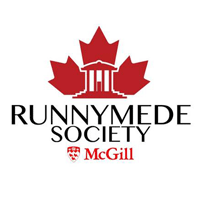 In April 2017, the McGill Runnymede Society, a new club at the Faculty dedicated to debate about public law issues, launched an awards program to recognize one professor and two students who enrich the quality of legal discourse on our campus. Ultimately, Runnymede Society members nominated and voted for the following three individuals:
Professor Johanne Poirier was awarded the William R. McIntyre Award for Intellectual Diversity in Teaching. The Award is named after the Hon. William R. McIntyre, Justice of the Supreme Court of Canada (1979-1989).
Student Xavier Ménard was awarded the Diane Sykes Award for Principled Legal Argumentation, which is named after a current U.S. Court of Appeals judge.
Student Simon Ledsham was awarded the John Sankey Award for Intellectual Rigour, which is named after a former Lord Chancellor of the UK (1929-1935).