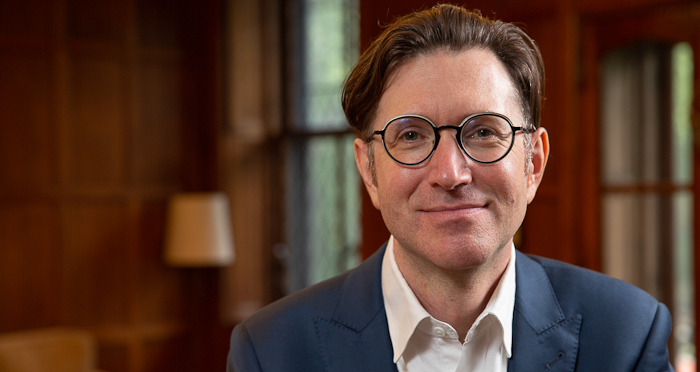 Chères diplômées, chers diplômés,
Au moment où vous parvient ce message, la session d'automne 2020 est bien engagée. Au cours des dernières semaines, j'ai été ébloui par la créativité, l'enthousiasme et l'énergie de notre professorat et de notre communauté étudiante. Comme vous pourrez le lire dans cette édition de Focus online, notre faculté, nos cohortes des années supérieures et notre communauté diplômée ont uni leurs efforts pour chaleureusement accueillir la nouvelle classe BCL/JD. Leurs efforts ont permis le succès de nos activités d'accueil ainsi que d'une semaine d'intégration des plus engageantes. Dans le cadre des activités en petits groupes de nos ateliers d'intégration, nous avons pu offrir à la nouvelle cohorte la chance de prendre part à certaines activités présentielles à petite échelle, conformes aux directives d'hygiène publique.
Next week, we head into a promising Fall Focus Week, during which upper-year students will have the opportunity to learn about diverse, timely topics ranging from Digital Trade Law to legal writing, understanding religious perspectives, election law, and a special COVID edition of our popular Anatomy of a Deal.
As you know, last year, McGill launched "Made by McGill," the campaign for our third century. This significant campaign is aimed at tackling some of the key social, economic, environmental, and technological challenges facing us.
Nous avons récemment célébré les toutes premières Retrouvailles virtuelles de notre histoire. Bien qu'il m'ait manqué de vous retrouver à notre banquet annuel, nous avons pu offrir notre traditionnel cours de formation continue à distance.
Deux de nos collègues qui contribuent au débat public et à l'élaboration de politiques sur les questions juridiques, sociales et éthiques soulevées par la COVID-19 nous ont parlé de leurs travaux. Si vous n'avez pas pu vous joindre à nous en direct, ma conversation avec les professeures Adelle Blackett, F.R.S.C., Ad. E., et Lara Khoury, Ad. E. — intitulée « La pandémie dans la pandémie — enjeux juridiques de la COVID-19 » — est maintenant disponible en ligne.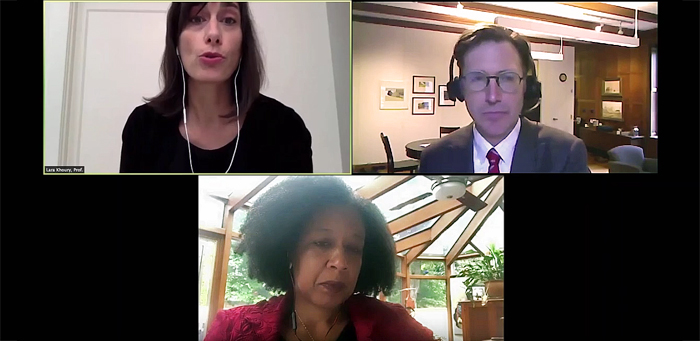 Par ailleurs, plusieurs cohortes diplômées ont célébré leur conventum lors de cocktails virtuels, et j'ai été l'hôte d'un thé pour les membres de notre Cercle Chancellor-Day, lequel réunit les philanthropes ayant fait don de 100 000 $ ou plus à la Faculté au cours de leurs vies.
Examining the impact of the pandemic, particularly in the current moment, requires acknowledging that its impact has fallen differentially, exacerbating prior unjust distributions of access to resources and power. We know that the effects of the pandemic have fallen especially hard on Black people, Indigenous people, and other people of colour.
I was moved by the candid and impactful testimonies shared during the panel "Has the Grass Ever Been Greener? (Anti)Blackness in Canada in the Era of COVID-19," organized by the McGill Black Alumni Association. We were honoured to co-sponsor the event, and to hear from talented alums Annamaria Enenajor, BCL/LLB'12, and Anthony Morgan, BCL/LLB'12. Recent alumna Brittany Williams, BCL/LLB'19, skillfully moderated the panel, and law student Chukwubuikem Nnebe, BCom'16, led an engaging Q&A.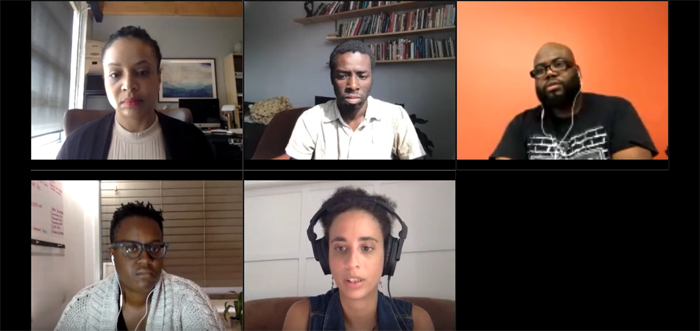 Finally, until I can welcome you back to your law faculty in person, we're pleased to offer you the opportunity to (re)discover Old and New Chancellor Day Hall through a virtual tour. Fun capsules are scattered throughout the visit, telling past and present stories of our spaces.
It's a great opportunity to see how much the Faculty of Law has changed since your student days.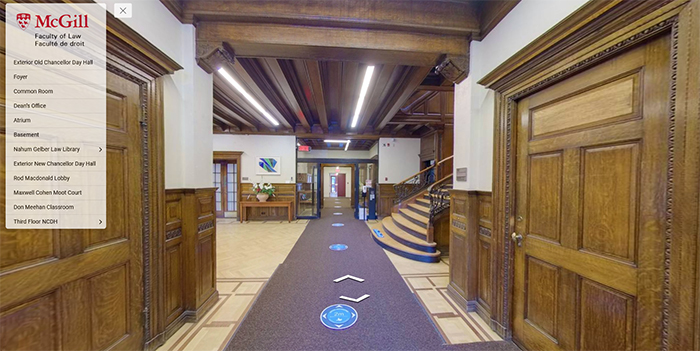 Gardez le contact ! Vous pouvez me rejoindre sur LinkedIn et sur Twitter @DeanLeckey, et la Faculté reste active sur Twitter, Facebook, Instagram et LinkedIn.
Stay safe,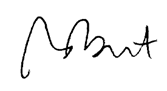 Professor Robert Leckey
Dean, Faculty of Law, McGill University