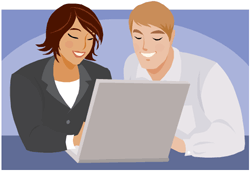 Dear esteemed alum,
As one of the Faculty of law's 7,400-odd alumni, you recently received our annual print magazine, Focus, in the post. We hope you found it interesting, enjoyable and informative. But did you enjoy reading the magazine in a traditional paper format?
Prompted by several requests from alumni, we are examining the possibility of going paperless/digital in the near future, both to reduce our environmental footprint and to deliver news using your preferred medium.
But first, what do you think? Would you like to receive this magazine in a digital format? Please tell us how you consume your news, using our super-quick survey:
To take our survey, click here: http://www.mcgill.ca/law/survey
Many thanks!
The Focus team, Bridget, Lysanne and Véronique