Human rights advocates from around the world assemble at the Echenberg Global Conference on Human Rights, Democracy and the Fragility of Freedom.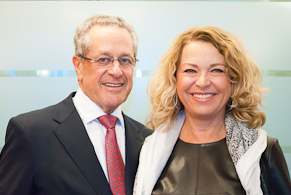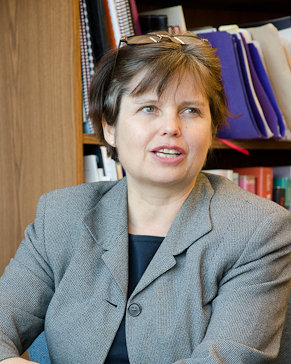 From March 21 to 23, 2013, two dozen of the world's top figures of human rights will assemble at the Centre Mont Royal for the third Echenberg Family Conference, on the theme of "Democracy, Human Rights and the Fragility of Freedom."
Participants will have occasion to listen to former political prisoners from China and Iran, influential bloggers from Tunisia and Uganda and many other noteworthy speakers, who will address key issues regarding democratic citizenship and the protection of fundamental rights and freedoms on a global scale. Accreditation for 14 hours of CLE is pending from the Barreau du Québec.
"The Echenberg Family Conference is an exceptional opportunity to bring together activists, advocates and human rights professionals from across the world in Montreal," says Nandini >Ramanujam, Executive Director of the McGill Centre for Human Rights and Legal Pluralism (CHRLP), which is co-hosting the event along with the Faculty of Law of McGill University.
This will be the third in a series of conferences made possible by generous support from Penny and Gordon Echenberg (BCL'64), who established the Echenberg Family Conferences on Human Rights Fund for the purpose. "The Echenberg Conference series is a unique model of partnership between a successful McGill alumnus and his alma mater," says Dean Daniel Jutras, "and the Faculty is grateful for the extraordinary leadership shown by Gordon Echenberg, who has been very active in promoting the conferences over the years."
"We hope that the dialogue, engagement and education fostered through the conference will have a concrete social impact and contribute to our understanding of the fragility of freedom in a rapidly changing world," says Professor Colleen Sheppard, Director of CHRLP and Chair of the Conference.
Not to be missed is the free opening plenary session on Thursday, March 21. McGill University Principal Heather Monroe-Blum, Faculty of Law Dean Daniel Jutras, Professor Sheppard and conference series founder Gordon Echenberg will give the opening remarks, after which MP and Professor Emeritus Irwin Cotler will introduce the night's theme, "Democracy and Human Rights: Stories of Engagement and Resilience."
These stories will be told by Marina Nemat, who was imprisoned as a teenager in Iran, as described in her book, Prisoner of Tehran, as well as Yang Jianli, a Chinese dissident, democracy activist and former political prisoner, Fouzia Saeed, Director of the Human Rights and Democracy Center in Islamabad, Pakistan, and Flora Terah, whose 2007 run for public office in Kenya was thwarted by her abduction and torture, followed by the murder of her child. She now campaigns on behalf of victims of gender-based violence.
There will also be a screening of "What Democracy Means to Me," a video made by members of the Young Leaders Forum, the gathering of 25 young activists which precedes the conference. These young leaders from around the globe are the latest members of the growing network of McGill Echenberg Fellows (for more on this, stay tuned for next month's edition of Focus online).
Keynote speaker Martin Jacques, British author and founder of the 'Demos' think-tank, will examine the role of democracy and human rights in China in his address on Friday afternoon, March 22.
On Saturday morning, Aitzaz Ahsan, the Pakistani senator who led the 2007 Lawyer's Movement and who has been instrumental in advancing the rule of law, democracy and human rights in Pakistan, will join Rashida Manjoo (the UN Special Rapporteur on Violence against Women) in a panel discussion on 'Justice, the Rule of Law and Democracy: Protecting Fundamental Freedoms and Human Rights,' to be moderated by McGill Professor and Centre member Vrinda Narain, an expert on Muslim women's rights and constitutional law.
Other highlights will include a panel discussion on 'Borderless Technology and New Movements for Social Change,' to be moderated by Gordon Echenberg himself. Among the riveting speakers will be Rosebell Kagumire, a Ugandan multimedia journalist working on peace and conflict issues in Eastern Africa with a particular focus on women's war experiences, Oscar Morales, a Colombian social media activist who used Facebook to mobilize a massive protest movement ('No Mas FARC') that rallied 12 million people in 200 cities across the world, as well as David Keyes, the founder of Cyberdissidents.org.
Indian social activist Kiran Bedi and Jared Genser will speak on 'Pathways Forward: Sustaining Democracy in Turbulent Times,' the closing plenary panel on Saturday, March 23. Genser is the founder of Freedom Now, who was the international lawyer for Nobel Laureate Aung San Suu Kyi of Burma (Myanmar), while Bedi, who was the first female police officer in India, is now a radio and TV host who has been vocal on a number of issues, particularly in her criticism of government, police and investigators in relation to the December, 2012, New Delhi bus rape/murder case that has dominated world headlines ever since.
The roster of noteworthy speakers will also include Yara Sallam, a defender of women's rights in Egypt, Mira Kamdar, an expert in India, equity and sustainability, and Radwan Ziadeh, a distinguished human rights activist from Syria.
In addition, says Ramanujan, "there is always a community outreach component to the Echenberg Family Conference. This year we will invite high-school groups to tour an international photography exhibit on democracy and human rights, as expressed through art."
For all the details and to register, please visit the conference website, at http://efchr.mcgill.ca/2013/eng/home.php
Please note that conference registration includes entry to the free opening plenary session, and that the schedule of speakers, though accurate at press time, is subject to change.
By Bridget Wayland
[ GO BACK TO CURRENT EDITION OF FOCUS ONLINE ]