Now a lawyer at McCarthy Tétrault, Sandra Aigbinode Lange has had something of an uncommon legal career path. Many lawyers will transition from private to public law; the opposite transition is less common. In her first two years after graduating from McGill, Lange worked in public law as a Crown prosecutor.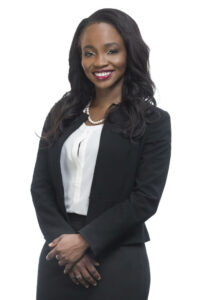 "The work I do now, which is in private practice and civil litigation, is 100 per cent different from the work I did as a Crown prosecutor," Lange said. In public practice, Lange spent most of her time in court, working exclusively on criminal cases. In her current job, more time is spent outside of court, negotiating with opposing counsel, meeting with clients, and drafting written advocacy.
Lange made the switch at a friend's recommendation shortly after she moved to Calgary five and a half years ago. She connected with the people who interviewed her and was surprised to find that she was leaning towards taking the job. The variety of the litigation work, the amount of pro bono opportunities, and the fact that the firm appreciated Lange's courtroom experience sealed the deal.
"Usually, people go from private practice to government," Lange said. "They appreciated that I had this niche I could fill."
One of Lange's biggest draws to private practice was the ability to do pro bono work, which she did plenty of during her time in law school as director of the Innocence McGill legal clinic. She also served as class president during her 1L and 2L years.
"I loved law school and my colleagues. It prepared me in so many ways," Lange said, adding that studying under Justice Patrick Healy made her want to article with the Crown and government.
Professor Adelle Blackett, Ad E, FRSC, was another mentor for Lange during her time as a research assistant with the Labour Law and Development Lab.
"She mentored me informally and that mentorship guided my career path to work with the Center for Research-Action on Race Relations. Adelle's leadership and mentorship propelled me to where I am today, and I try to keep in touch with her."
When Lange was first chosen as counsel for a case before the Supreme Court of Canada two years ago, she says it was partly due to being a McGill Law graduate.
"I think the McGill name speaks for itself. People knew I went to McGill for civil law, and those were the reasons I got that first opportunity."
Today, Lange is recognized as a Rising Star in dispute resolution by the Legal 500 Canada and as Ones to Watch by Best Lawyers in Canada for corporate and commercial litigation.
Pro bono work is 'the best part'
After starting at McCarthy Tétrault, Lange became the supervising lawyer for a project run by Pro Bono Students Canada's chapter at the University of Calgary, which the firm sponsors. Through this work, she runs an Indigenous youth outreach program at Siksika First Nation. High school students are invited to participate in mock trials, going through the entire process over the course of a semester. Often, a real judge will volunteer to participate in the final trial, and the students get to fully immerse themselves in the experience by wearing lawyers' robes.
"Once in a while, you get that student who has really enjoyed it and says, 'I want to become a police officer,' or a criminal lawyer, one day," she said. The program is rewarding not only for that reason, but also because her role is to supervise and mentor the University of Calgary students who run the program.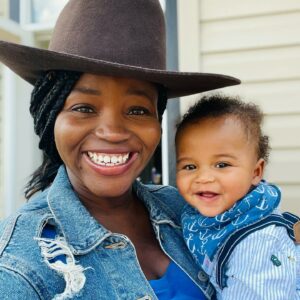 On top of her PBSC work, Lange provides free legal services at the courthouse several times a year.
"I get to offer pro bono services on a variety of issues, from bankruptcy to your standard contract dispute," she said. "It's the best part of my practice," said Lange.
Lange is especially proud of the work she does as the Calgary Lead of the Race Action Group at McCarthy Tétrault.
"We listen to important stories from our racialized colleagues and learn from those experiences, and we are doing good work on the education and recruitment front to ensure our firm is not only a diverse space but also an inclusive one," Lange said.
She was nominated for – and named to – Calgary's Top 40 under 40 by someone she met in yet another one of her volunteer engagements, serving on the City of Calgary's Use of Force Committee. The committee reviews complaints by members of the public on excessive use of force by peace officers and makes recommendations on the appropriate disciplinary measures.
"For my efforts to be recognized in this way, it was very humbling and touching, and a real encouragement that I'm doing the right thing and to continue," said Lange. "The work I think is unseen is being seen by people."