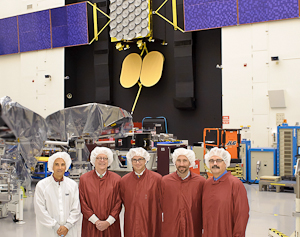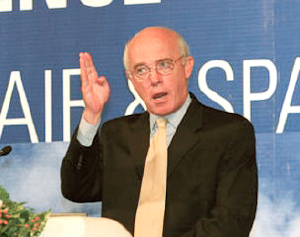 As the Boeing Initiative in Air and Space Law prepares to wrap up its five-year program in 2012, Focus online looks back at the outreach and accomplishments made possible by the gift.
In September, Dean Daniel Jutras visited the Boeing Satellite Development Center in El Segundo, California, meeting with executives to discuss the future of space law and the projects the company currently has under development, including production of the Boeing 702HP, the world's most powerful communications satellite.
Dean Jutras' visit coincided with the conclusion of the Boeing Initiative in Air and Space Law, a $500,000 gift that established fellowships and outreach programs at the Institute of Air and Space Law (IASL).
With the funds made available by the initiative, the IASL hosted a series of guest lecture visits in Montreal and also coordinated a number of conferences, workshops and seminars abroad.
Recognizing that Asia is the fastest growing aviation market in the world, the IASL initiated several international conferences in the region: In 2007, the Institute led a conference on air and space law at the Wynne Hotel in Macau, China, alongside the Civil Aviation Authority of Macau and the year following, the IASL worked with the Airports Authority of India to host the International Conference on Contemporary Issues in Air Transport, Air law and Regulation in New Delhi.
In keeping with the Institute's international mission, the IASL also hosted a Workshop and Conference on Air Transport, Air & Space Law and Regulation in Abu Dhabi, United Arab Emirates, in 2009.
In May 2010, the IASL collaborated with the Singapore Aviation Academy and the National University of Singapore to present a three-day International Conference on Air Transport, Air Law and Regulation. Three Faculty members and four students from Montreal attended the conference.