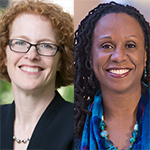 Last month, the Faculty of Law and the Centre for Human Rights and Legal Pluralism welcomed Gillian Lester, Dean of Columbia University's Faculty of Law, and Camille Nelson, Dean of the William S. Richardson School of Law at the University of Hawaii at Manoa, as part of the Annie MacDonald Langstaff Workshop series. The fourth and final Workshop of this year's series also doubled as the 2020-2021 Margot E. Halpenny Memorial Lecture.
Both Canadian expats, Nelson and Lester discussed the challenges and rewards of bringing diverse perspectives to legal education and leadership. Looking to the future, they discussed how to expand the possibilities for women in law by encouraging students to think about and move into spaces "where we are not."
The event marked the start of the Faculty's celebrations for McGill's Bicentennial, which launched on March 31. Bicentennial events will continue throughout the 2021-2022 academic year. The Faculty of Law's Bicentennial timeline, which spans its entire history, highlighting notable events and individuals from the past 150 years, launched April 28.
The conversation with Deans Nelson and Lester, presented by doctoral students Maria Ceballos and Valgerður Guðmundsdóttir, has been edited and condensed for clarity.
What does a diverse background bring to the table in a position of academic legal leadership?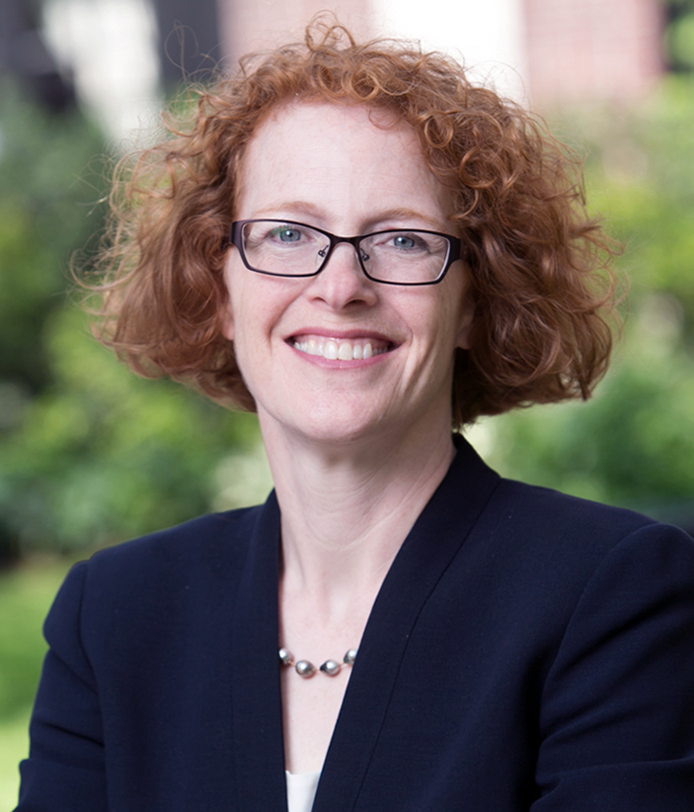 DEAN GILLIAN LESTER: It has been very important to my path. I came to the academy in the United States as a Canadian who had seen a broader perspective on the world. A perspective that's less specifically country-oriented or nationally-centric can help law schools to shape the public conversation in an increasingly global world. Growing up in Canada, I remember very clearly feeling that the news cycle always had a broad lens. Bringing that broad lens perspective, always thinking about what free and democratic societies are doing, shaped my way of looking at the world. Because of that, I had something to add to the conversation when I went to the United States.
DEAN CAMILLE NELSON: In Canada, we often naturally take a comparative approach to problems, possibilities and challenges of the day. This no doubt serves us well in the U.S. in terms of our leadership. I often say I'm a double immigrant, having immigrated to Canada from Jamaica, then moving on to work in the United States. I do think having a diverse background only adds to one's ability to see things more broadly. It's helpful in an American context to remind people that you don't always have to reinvent the wheel, that there are other places that are doing things really well, and other areas from which that we can learn a great deal.
What are some of the current challenges that women still face when aspiring to academic leadership positions?
DEAN NELSON: It's very much a work in progress that takes determination, intentionality, and real leadership. At the schools where I've had the pleasure to serve, there have been often more women in the entering class than people who would classify as men. The challenge as you go on in your legal career, and certainly into leadership, is that the women tend to disappear and certainly do not have as many leadership opportunities in their respective institutions.
We must encourage women to see themselves in areas where there are not many of us, and to move into those spaces. When I was in law school, I received very little encouragement, even though I have an administration degree undergrad, to think about corporate law, tax, securities, IP – all these spaces that are still are largely devoid of women's voices. I've been increasingly thinking about what diversity means in those spaces, because there is a need to diversify, especially those more corporate areas. But also, there's justice work to be done there, and there's change to be undertaken there.
DEAN LESTER: I, too, have been very consistent in searching for places where we are not. As the academy increasingly turns to people who have interdisciplinary training, I've also been stalwart in searching for women who are coming up through some of the more quantitative social sciences and technology as their interdisciplinary influences.
I think every woman in the academy has experienced being regularly selected to serve on committees that require a heavy lift. One of the things that I have found to be especially salutary is the recognition of calling that leadership.
I'm very conscious in my role as a woman leader in the legal academy of all the shoulders I stand on. That surely has made the path easier for me as a dean, that these other women on the vanguard faced the blank stares at a time when it was just so much rarer to see women in these leadership roles. I hope that my shoulders are, in turn, shoulders on which others will stand.
DEAN NELSON: When we find ourselves privileged to be in these roles, we often take very seriously those responsibilities to make sure that the door through which we entered is not immediately closed after we've left. I'm trying to keep the door open and hopefully broaden it, and maybe knock the door down. Especially when you're the representational "first," people don't just see you as the dean. Your identity is attached, and that does add another dynamic to your administration. I try to make sure that I am simultaneously leading with integrity, and building structures, programs and avenues for further inclusion.
What place do critical race theory, critical feminist theory and mental health law have in modern legal education?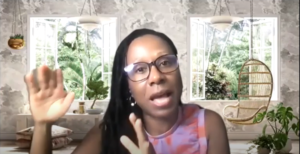 DEAN NELSON: Increasingly, the moment demands a deep review of what we are sharing as core. We are doing a disservice to our students if we don't think about the type of knowledge we are teaching. Critical race theory or the ability to speak around race and rights and identity variables is not esoteric. The world is changing, the demographics of both Canada and the United States are changing — and the world is smaller. We have seen not just a national racial reckoning — it's international. These conversations inform so much of what is core to what lawyers do — and what legal academia is called to do — especially if we are serious about change and social justice. At the last few schools at which I've worked, students really want, and in many cases need to at least be aware of, this changing world.
How important is it to teach law in the language of experience and to explain the intricate stories behind what we usually learn in law school?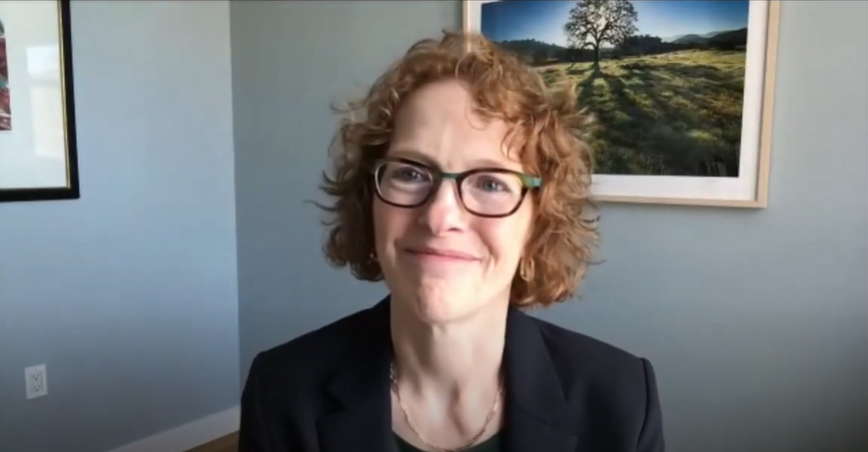 DEAN LESTER: We don't always think of ourselves as storytellers, but I believe that part of what we seek to do as teachers, leaders, and lawyers is to capture the human experience in a way that will be vivid, and that will allow people to empathize with the lived experience of others. Storytelling is one of the most, if not the most powerful way to do that. We can humanize by telling stories. In my own writing, I've learned from that. I've found that stories can be helpful in connecting with an audience that's broader than just fellow academics.
Having people tell others about their experiences is a way of building empathy and understanding. This is important in a space where those who may have the most influence over the design of curricula, for example, may not have had the experience of being in the minority in the classroom, of having impostor syndrome, or of feeling that stereotype threat that makes you panic before an exam. It's important to ask, "What's the lived experience of that?"