Because there's a lot more to running a successful legal practice than knowing the law, we invited McGill's Desautels Faculty of Management to describe some of their executive seminars, which might be of interest to law graduates seeking to expand their business and management skills.
By Leilani Ku
As lawyers navigate through the daily challenges and decisions of their practice, they may face business and management issues that extend well beyond the comfort zone of their legal expertise.
McGill's Desautels Faculty of Management offers timely and relevant skill-building workshops in such fields as HR (maintaining a harmonized and engaged office team), marketing (rainmaking to bring in new clients), strategy (responding to competitive threats and pursuing opportunities) and financial acumen (interpreting the real meaning of statements and budgets).
This is the kind of training that really matters to individuals and can also impact the bottom line of an entire organization. Simply put, ongoing education can help your firm maintain competitive fitness, manage risk and attract and retain employees, while also inspiring vibrant, industry-leading ideas.
The McGill Executive Institute is renowned for its high academic standards and strong faculty rapport with professionals. It offers consulting, partner retreats and results-oriented seminars in either open-enrolment or customized formats for law firms.
The following seminars may be of particular interest: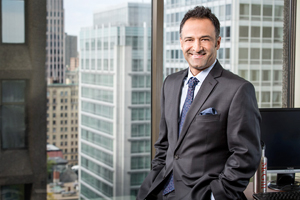 Other advanced degrees on offer
In addition to the aforementioned executive options, McGill's Desautels Faculty of Management offers several degree programs that may be of interest to law graduates
Our completely redesigned MBA program provides participants with a worldly outlook, a personalized approach to professional development and a uniquely integrated, team-taught curriculum. The program is offered on a full-time or part-time basis. Canadian applications for fall 2014 admission must be submitted before May 1. Contact Jonathan Khayat.
Combining McGill and HEC Montréal's world-renowned expertise, the bilingual, issue-driven EMBA is focused on helping you positively impact your organization. Participants remain in their jobs throughout the 15 months of the program. Classes typically meet Thursday through Sunday, once a month, with two residential modules of 7 and 10 days. Contact Michel Filion.
More than an MBA, the IMPM is designed for experienced managers and is delivered across five world-class business schools around the globe over 15 months. Contact Dora Koop.
Photos courtesy of the Desautels Faculty of Management.
[ JUMP TO THE CURRENT EDITION OF FOCUS ONLINE ]