Ram Jakhu appointed Director of the Institute of Air and Space Law
Professor Ram Jakhu has been appointed Director of the Research Center and the Institute of Air and Space Law (IASL), for a one-year term that will begin on June 1, 2016, when the outgoing director, Professor Paul S. Dempsey, will be stepping down.
"Our colleagues Paul Dempsey and Ram Jakhu have carried the IASL to new heights, in a competitive environment in which we have seen other Air and Space Law centers and institutes emerge elsewhere in Europe and America. Through their hard work, the IASL now works closely with international organizations, including the United Nations, on a broad range of public policy, research and educational initiatives addressing the regulatory regime of aviation, and an optimal governance regime for outer space," said Dean Daniel Jutras. "And we know how vibrant and loyal the IASL alumni community is, increasing the Institute's visibility around the world." Keep reading…
Mère porteuses: Québec doit agir rapidement
Robert Leckey, La Presse+, 26 janvier 2016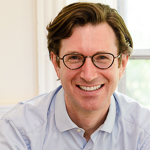 Pour la seconde fois en moins de deux ans, la Cour d'appel du Québec vient de se prononcer dans une affaire impliquant l'adoption par un parent d'intention d'un enfant né d'une gestation pour autrui. Cette pratique est complexe et polémique. N'empêche qu'il est temps pour le gouvernement québécois de prendre le taureau par les cornes et de se pencher sur cette difficile question et ses enjeux. L'intérêt des enfants nés de tels arrangements l'exige.
Le point de départ est que le Code civil déclare la nullité absolue de tout contrat par laquelle une femme s'engage à procréer ou à porter un enfant pour le compte d'autrui. Autrement dit, une partie ne peut demander au tribunal d'ordonner à l'autre partie d'exécuter son obligation ou d'exiger un paiement. Or, les affaires qui se trouvent devant les tribunaux ne concernent pas des situations où une partie essaie de forcer l'autre à respecter le contrat. Aucun parent d'intention n'a poursuivi une femme sur la base qu'elle ne lui avait pas remis l'enfant promis et attendu. Lire la suite…
Frédéric Mégret on "Rescuing a pacifist sensitivity in international law"
In May 2015, Professor Frédéric Mégret was at the University of New South Wales to give a talk, which was recorded as a podcast.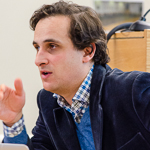 "By all accounts, eradicating war is a dominant goal of international law. Yet international law arguably manifests a characteristic ambivalence when it comes to war: condemning resort to it on the one hand, yet allowing it in self-defense, legitimising it to save humanity, and privileging it under the laws of war. Looking at the idea of a human right to peace, Frédéric Mégret will suggest ways in which a more radical pacifist sensitivity might be reclaimed in international law, one that is not content with humanising war but seeks its active elimination.
Is peace still a value in international law? Was it ever? And should it be? The rough answers are 'not really', 'absolutely' and 'yes'." Listen to the podcast…
McGill en parle sur Canal Savoir: Montréal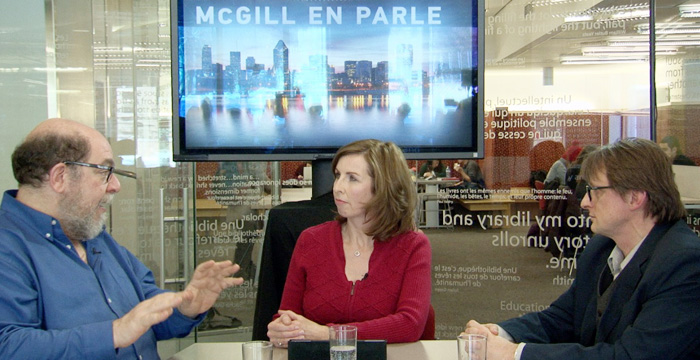 Dans cette première émission de la série McGill en parle, le professeur Daniel Weinstock (à gauche), professeur de droit et philosophie et directeur de l'Institut des politiques sociales et de la santé à l'Université McGill, ainsi que Richard Shearmur (à droite), professeur à l'École d'urbanisme de l'Université McGill et spécialiste en développement économique, se penchent sur les forces et les faiblesses de la ville de Montréal, ainsi que sur les plus grands défis qui attendent la métropole nord-américaine dans les prochaines années.
Canal Savoir – McGill en parle
Prochaines diffusions sur Canal Savoir
Mardi 01 mars 2016 à 23:00
Jeudi 03 mars 2016 à 21:30
Voir aussi en web télé sur demande