Several faculty members were in the news this past month: Vrinda Narain commenting on Malala Yousafzai; Margaret Somerville and Robert Leckey on assisted suicide; Frédéric Mégret on the Kazemi case and state immunity; and Ram Jakhu on an Indian satellite reaching Mars orbit. Excerpts and links to the original articles and interviews, below.
Frédéric Megret, professor, Associate Dean of Research (Law) and Canada Research Chair in the Law of Human Rights and Legal Pluralism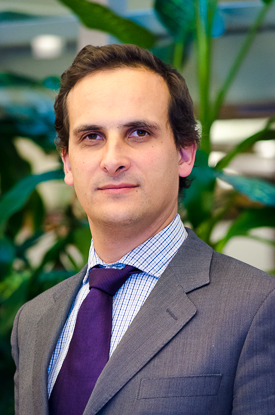 October 16, 2014: Montreal Gazette op-ed on the Supreme Court's upholding of state immunity in the Kazemi case
Excerpt: The controversy over the proper scope of immunity in Canada has pitted those who argue the letter of the law and the necessity of immunity for the conduct of international relations on the one hand; and those for whom torture is now recognized as so unconscionable that it should never be covered by immunity.
In its ruling last week, the Supreme Court handed the first camp a victory, arguing that a torture exception could not simply be read into the State Immunity Act, which is not ambiguous on that score. In doing so, the court did not do worse but certainly did no better than many courts worldwide…
The court indicated that the issue should be taken up by Parliament. Although one can definitely deplore a missed judicial opportunity, it is the position in which we now find ourselves.
Now that the Kazemi litigation has run its course and hit a wall, it should be even clearer that legislative reform is needed to make sense of the Charter and Canada's international human rights commitments.
Robert Leckey, professor and director of the Paul-André Crépeau Centre for Private and Comparative Law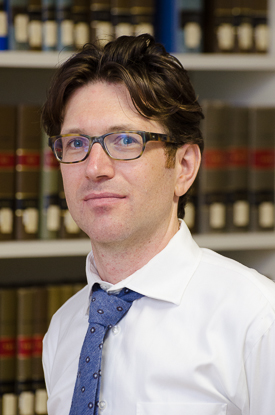 October 16, 2014, Globe and Mail op-edon assisted suicide and the role of Parliament
Excerpt: This wasn't the Supreme Court's first time considering the right to end one's life or to receive help in doing so. In 1993, a bare majority of five judges rejected Sue Rodriguez's claim and upheld the ban on assisted suicide. The only judge from that time still serving is Beverley McLachlin. Then a young judge, she was one of the dissenters.
Court watchers expect Chief Justice McLachlin to rally a majority around her view of autonomy and reverse the earlier decision. The case law under the Charter has evolved. Public opinion around assisted suicide has shifted. Legislative innovation in other jurisdictions offers examples of loosening the ban while establishing safeguards to protect the vulnerable.
But is this the kind of decision best left to the courts? By any standard, it's an extraordinarily complex, delicate question.
Determining policy on assisted suicide involves our fundamental commitments to the autonomy of the individual and the sanctity of life and entails interpreting those commitments in a secular, multicultural society. It calls for weighing the right to assistance ending one's life against the risk of abusing that right and exploiting the vulnerable. In our federation, it requires distinguishing the Parliament of Canada's exclusive power to define the criminal law from the provinces' power to regulate health…
During Wednesday's hearing, the federal government's lawyers argued that assisted suicide raises matters of policy that only Parliament can decide. But justices took a dim view of the idea that interpreting fundamental Charter rights lay outside their remit.
They will give their answer, as they must. Case law confirms that they should not decline to decide a Charter case simply because it raises political issues. Still, that doesn't make it right for our elected representatives to have allowed the matter to reach them.
Margaret Somerville, professor (Faculties of Law and Medicine) and founding director, McGill Centre for Medicine, Ethics and Law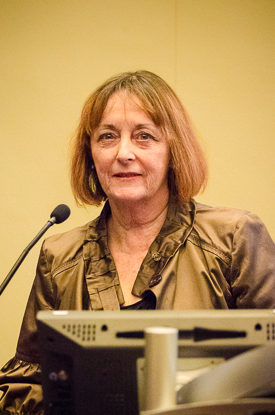 October 15, 2016: The Globe and Mail Debate: Should patients be allowed to request that their doctors help them end their lives?
Excerpt: Euthanasia and assisted suicide go beyond personal ethics to involve social ethics. Advocates frequently resort to a personal story, often that of a suffering relative, to explain their stance. They avoid asking the question, "What does it say about a society that deals with the big problems of human existence by legalizing the 'quick fix' of inflicting death?" Such a society is abandoning the great philosophic traditions of Western civilization. Everything now depends only on majority opinion and technological capacity.
Moreover, euthanasia differentially implicates the most vulnerable members of a society. We can't judge the ethical tone of a society by how it treats its strongest, most privileged, most powerful members, but by how it treats its weakest, most vulnerable and most in need…
Seeing death as an appropriate response to suffering raises serious problems with respect to suicide prevention in general. It establishes suicide as an appropriate response to suffering. And society's agreement to help elderly and vulnerable persons to kill themselves or to allow physicians to kill them sends a powerful message that their lives are not worth living. State-sanctioned suicide and euthanasia ask not that we attempt to preserve life — the normal role of medicine and the state — but that we accept and act communally upon a person's judgment that his or her life is unworthy of continuance and become complicit in ending it.
And legalized euthanasia is abused. Just as we don't report driving through a red light, doctors and nurses acting outside the law don't report those cases. Abuse of old people with euthanasia is especially likely and should be seen as a major public-health threat. The combination of an ageing population, scarce healthcare resources and euthanasia is a lethal cocktail.
Vrinda Narain, professor at the Faculty of Law and at the Institute for Gender, Sexuality and Feminist Studies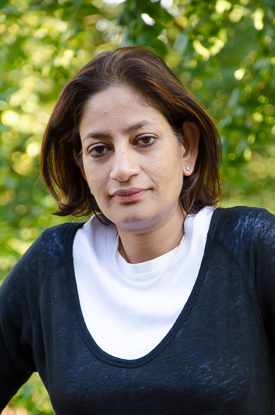 October 14, 2014, Interview [.mp3] on CJAD's The Exchange with Dave Kaufman on Malala Yousafzai receiving the Nobel Peace Prize.
Excerpt: Malala is incredibly brave and incredibly courageous and this is a particular challenge for young girls and women in that part of the world… The beautiful thing about her getting the Nobel Peace Prize is that it tells us that you can speak truth to power.
I think it was a message to the powers that be in Pakistan that it is time to do something about this problem, not just the problem of the status of women in Pakistan but also the problem of religious fundamentalism and what it means for women in particular but for all disempowered groups.
Ram Jakhu, professor at the Institute of Air and Space Law, McGill University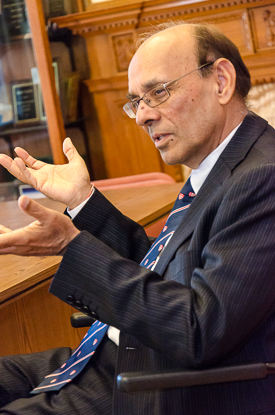 24 September 2014, Wall Street Journal Online, video interview on India's Mangalyaan satellite reaching Mars orbit on September 24. India is the first Asian country to reach the red planet.