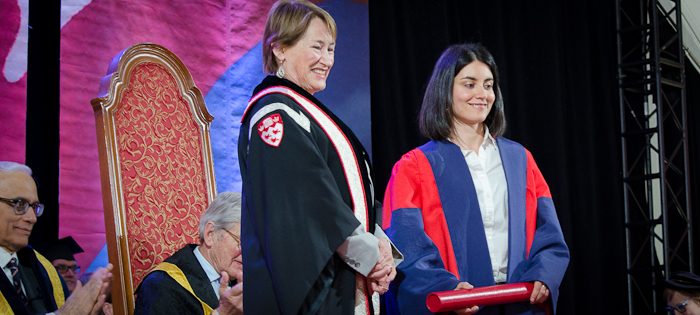 It has been a rewarding spring for Professor Marie Manikis. Recently promoted to Associate Professor, she has also received three prizes in recognition of her research. Focus online interviewed her to get a closer look at her award-winning work.
Marie Manikis [bio] has been teaching criminal justice, criminal law, sentencing, and criminal procedure at McGill since 2013. While she began her legal career as a litigator, a desire to understand the law within its wider social context inspired her to pursue a career in academia. "After some time in practice, I realized I wanted to delve deeper into researching and thinking about aspects of the law," she notes. Criminal law has always been one of Professor Manikis' notable interests, "particularly as the State has immense powers in many legal traditions, and these powers directly impact the lives of individuals and communities." Not only has her research been published in leading peer-reviewed journals, it has also informed public debate through op-eds and media interviews, as well as contributed to legislative reform and court decisions both in Canada and abroad.
Challenging injustice through legal research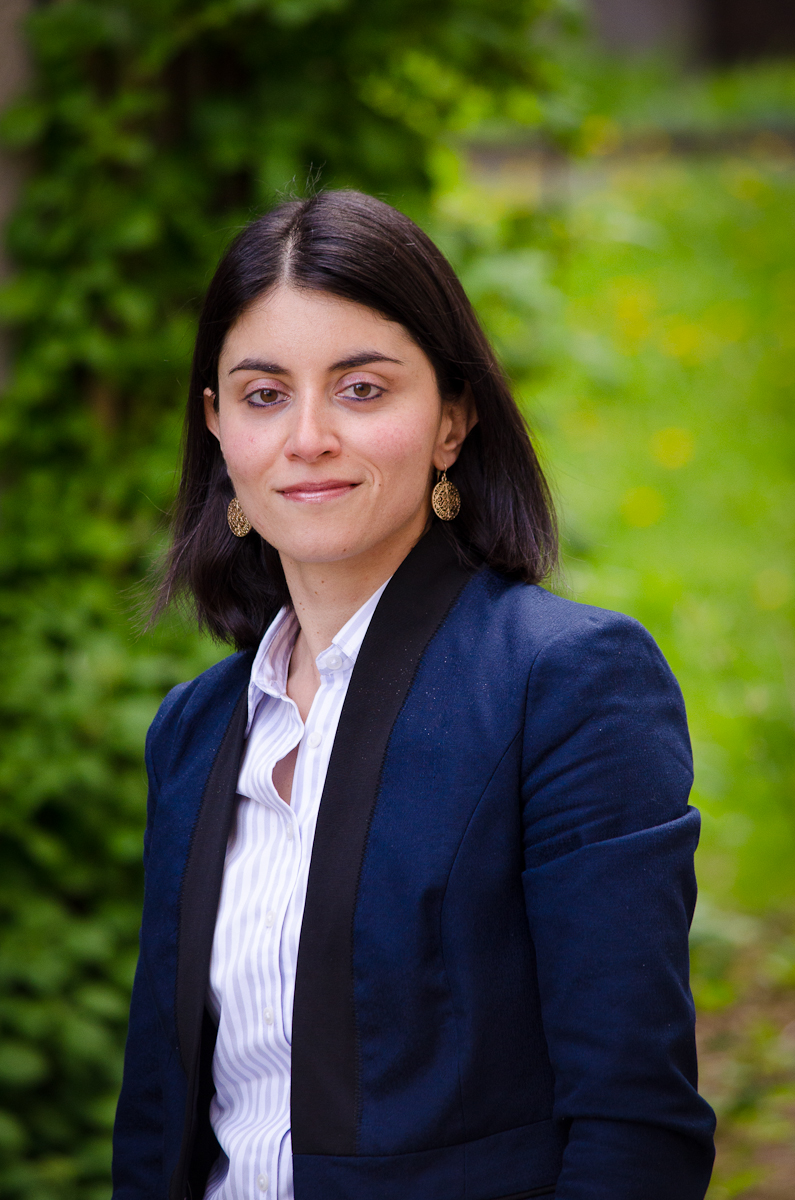 For Professor Manikis, law is a space that creates – and challenges – systems of injustice. "I am interested in looking at which voices participate in the criminal justice process and how they participate, and teasing out the relationship between participation and accountability. As such, individuals, communities, and legal processes have been at the heart of my research," she notes. For many of her projects, Professor Manikis borrows methodologies from the social sciences to help situate law beyond the books. Notably, her work pulls from disciplines such as criminology, sociology, history, and political science, in order to examine how law is implemented "on the ground".
Professor Manikis' current research examines the concept and role of the victim in criminal justice, challenging certain claims about victim participation and proposing new ways to think about how victims are involved in the criminal process. "Building on this, I hope to expand my analyses of victim participation as agents of accountability beyond the common law, in order to examine how this role can be understood in continental and Indigenous traditions," she said.
Additionally, she is working on a broad empirical study about social functions of pre-trial detention both locally and comparatively. The study uses several hundred bail process observations, court decisions, and court files in its analysis. "I hope my work impacts society by providing government, policy-makers, criminal justice professionals, communities, and individuals with tools to improve citizen participation, as well as State and institutional transparency and accountability in criminal justice processes."
A spring blossoming with awards
This spring, in addition to being promoted to Associate Professor, Professor Manikis received three awards recognizing the excellence of her research. First, she was awarded a Principal's Prize for Outstanding Emerging Researchers, distinguishing her as one of McGill's exceptional early-career researchers. She also kicked off a five-year term as a William Dawson Scholar, an award that is similar to a Canada Research Chair Tier 2, and which acknowledges McGill scholars who are developing into outstanding and original researchers of world-class caliber. Finally, the Fondation du Barreau named her the winner of its annual Concours juridique (legal manuscript category) for her article "Punishing while Presuming Innocence: A Study on Bail Conditions and Administration of Justice Offences in Quebec,"* co-authored with Jess De Santi (BCL/LLB'17).
"All these awards remind me how honoured and privileged I am to be part of several networks that have supported and recognized my work throughout the years," concludes Manikis.
* To be published in Les Cahiers de droit in September 2019.