Two faculty members appointed associate dean, while others comment on Quebec's Bill 21, the use of the word 'genocide', and the replacement of an SCC judge. Also, some of their latest publications and media comments.
High Time: Interview with Daniel Weinstock
Likeville Podcast, 12 June 2019
Likeville Podcast chatted with Daniel Weinstock on his recent publication High Time: The Legalization and Regulation of Cannabis in Canada and much more. Listen here.
Consequences of Genocide – Interview with Frédéric Mégret
CTV Power Play, 4 June 2019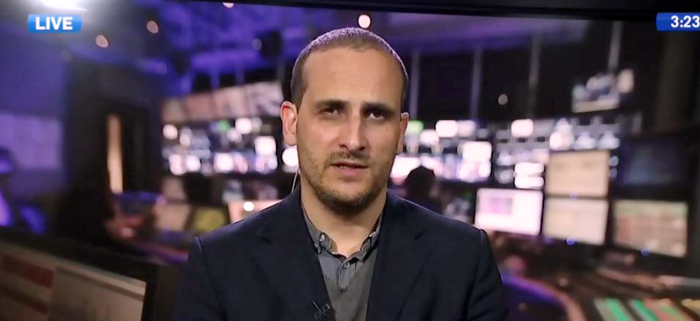 In light of the Final Report of the National Inquiry into Missing and Murdered Indigenous Women and Girls (MMIWG) using the term genocide to describe the violence against Indigenous women, girls, and 2SLGBTQQIA people, Frédéric Mégret spoke on the legal obligations behind this term. Watch the interview.
Professor Mégret also published an article on the MMIWG report's use of genocide, "The MMIWG report: A call for decolonizing international law itself", on The Conversation. Read it here.
Opinion: The path to climate justice is intergenerational
Montreal Gazette, 4 June 2019
Le professeur Sébastien Jodoin et l'étudiante au BCL/LLB Larissa Parker ont co-signé un article qui discute de l'augmentation de la mobilisation des jeunes face à la crise climatique, et qui propose que le chemin vers la justice climatique soit intergénérationnel. Lire l'article complet ici.
Will the new Supreme Court Justice be in place before the election?
CTV Your Morning, 22 May 2019
CTV Your Morning interviewed Robert Leckey for a look at what successor to Justice Gascon will focus on and when they will take their place on the Supreme Court of Canada. See the full interview here.
Finding empathy in the age of rage
Payam Akhavan, Open Canada, 22 May 2019
The antidote to a hateful populism that brings out our lowest emotions is an empathic populism that awakens our higher sentiments of solidarity. In times of widespread disillusionment, this requires moral leadership by example; it requires the empowerment of progressive grassroots movements inspired by the astonishing resilience of the human spirit. Read the full article.
The Fallacy of Independent Trade in the United Kingdom
Armand de Mestral & David Gantz, CIGI online, 16 May 2019
Many aspects of Brexit are difficult to comprehend, but one of the least sensible reasons for the United Kingdom's looming departure from the European Union is a rather fanciful assumption: once Britain is detached from the European Union, other trading nations will fall over each other to conclude free trade agreements (FTAs) with the United Kingdom. As demonstrated by preliminary discussions with India and the United States, this is largely wishful thinking. Any opportunity for the United Kingdom to benefit from new, third-country FTAs are distant and speculative, while the costs are guaranteed to be substantial. A few geopolitical and economic realities suggest that the freedom to negotiate new trade agreements won't serve the United Kingdom as well as Brexiteers suppose. Keep reading…
Robert Leckey: Religious groups' exclusion 'egregious'
CTV News, 7 May 2019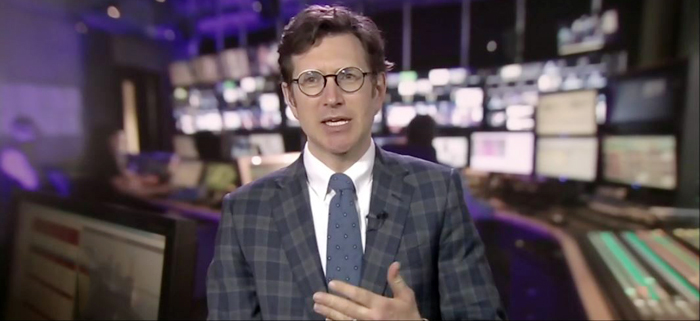 Dean Robert Leckey says the government should be criticized for holding hearings on Bill 21 without religious groups. Watch the full interview.
Autres interventions de Robert Leckey sur le Projet de loi 21:
Payam Akhavan on how to fix the International Criminal Court
CBC Radio's The Sunday Edition, 26 April 2019
Human rights scholar and McGill University professor Payam Akhavan has been on the front lines of the development of international justice. He was the first Legal Advisor to the Prosecutor's Office of the International Criminal Tribunals for the former Yugoslavia and Rwanda at The Hague — precursors to the ICC. He delivered the 2017 Massey Lectures, In Search of a Better World. Read – or listen to – the full interview.
Du neuf à la Faculté
Nos professeur.e.s dans les manchettes
Nouvelles publications à signaler
The Radically Routine Rohingya Case: Territorial Jurisdiction and the Crime of Deportation under the ICC Statute
Payam Akhavan, Journal of International Criminal Justice, 5 June 2019
The campaign of atrocities against Myanmar's Rohingya minority is among the most pressing human rights challenges of our times. However, since Myanmar is not a party to the Statute of the International Criminal Court (ICC), proponents of international justice have been forced to pursue accountability through creative means. Read the full article here.
Pour en lire plus du professeur Akhavan sur ce sujet: What Canada Can Do About the Rohingya Genocide (University of Ottawa Centre for International Policy Studies)
Good Faith in Contract: A Judicial Dialogue Between Common Law Canada and Québec
Rosalie Jukier, Journal of Commonwealth Law, 3 May 2019
In recent years, appellate courts, both in the civilian jurisdiction of Québec and the common law jurisdictions in the rest of Canada, have grappled with the extent of the duty of good faith in contract performance. This paper examines this issue from the perspective of a judicial conversation on the subject occurring between judges belonging to both of Canada's legal traditions. Read more…
Transnational Legal Process and Discourse in Environmental Governance: The Case of REDD+ in Tanzania
Sébastien Jodoin, Law & Social Inquiry, 26 April 2019
Governments in developing countries have adopted policies, laws, and programs to reduce carbon emissions from deforestation and forest degradation (REDD+), with the funding and rules provided by global institutions and transnational actors. The transnational legal process for REDD+, entailing the construction and diffusion of legal norms that govern the pursuit of REDD+, has been driven by discursive struggles over the purposes and requirements of REDD+. Read more…
Democracy and/or Consent: A Comment on Carol Gould's 'How Democracy Can Inform Consent'
Daniel Weinstock, Journal of Applied Philosophy, 23 April 2019
Daniel Weinstock provides commentary on Carol Gould's 'How Democracy Can Inform Consent'. "Informed consent is an intuitively very powerful idea. At its core, the idea is that before a healthcare professional can subject someone to some medical procedure, they must have gained assurance that the person is capable of making competent decisions, that they are possessed of sufficient information, and that their decision is being reached in the absence of any undue pressure or influence". Read the full article here.
Mandatory Multilateralism – an Overview
Evan Fox-Decent, American Journal of International Law, 9 April 2019
Evan Fox-Decent's article challenges the conventional wisdom that states are always free to choose whether to participate in multilateral regimes. International law often mandates multilateralism to ensure that state laws and practices are compatible with sovereign equality and joint stewardship. Read more…
Children's Rights, International Trade Law and Economic Globalisation
Sébastien Jodoin and Candice Pollack (BCL/LLB '15), in Children's Rights and Sustainable Development, April 2019
Professor Sébastien Jodoin and alumna Candice Pollack co-authored a chapter in Children's Rights and Sustainable Development, edited by Claire Fenton-Glynn, where they examine the opportunities and challenges for protecting and promoting the rights of children within the field of international trade law and the globalised economy to which it has given rise. Read the full chapter here.