The Faculty welcomes four new instructors this fall: Yaw Nyampong, Allison Christians, Daniel Weinstock, and Desmond Manderson, all of whom are already familiar faces around campus.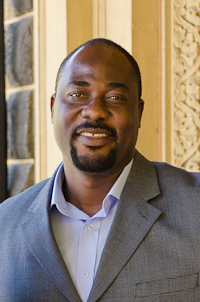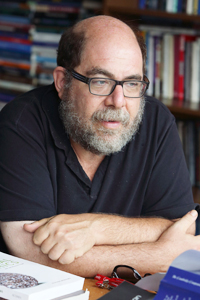 Our latest Boulton fellow, Yaw Nyampong, will be teaching a new specialized seminar in 'Comparative Food Law.' A graduate of both the LL.M and DCL programs at the Institute of Air and Space Law, followed by an Arsenault Postdoctoral Fellowship on global governance in space, Nyampong will spend another year at the Faculty of Law at McGill carrying on research and teaching in other branches of the law, thanks to his Boulton Research and Teaching Fellowship. "As a visiting scholar, I intend to take full advantage of this unique opportunity to broaden my horizons in further preparation for a fulfilling career in the law," he says.
We also welcome Allison Christians, our new H. Heward Stikeman Chair in Taxation Law. A noted expert in taxation law and policy, Professor Christians wrote extensively on the international, institutional and development aspects of taxation while teaching at the University of Wisconsin Law School and Northwestern. Having arrived last May, she has already taught an accelerated summer class in tax law; this fall she will teach Tax Policy and International Taxation courses, while her first project as Stikeman Chair will be to organize a tax policy colloquium that will bring together academics to share their current scholarship and discuss tax policy, past, present and future. "The colloquium is an important tradition at McGill and I am delighted to be able to continue it," says Christians.
Also this fall, the philosopher Daniel Weinstock returns to McGill as a Professor in the Faculty of Law as well as a faculty member of the Research Group on Constitutional Studies. The founding director of Quebec's Public Health Ethics Committee, in 2003, as well as Le Centre de recherche en éthique de l'Université de Montréal (CREUM), in 2002, Professor Weinstock also held a Canada Research Chair in Ethics and Political Philosophy at that university. One of Canada's leading philosophers, his research centres on the politics of language and identity, democracy, citizenship and pluralism. A McGill alumnus, holding an M.A. in political philosophy and a B.A. in French literature and political philosophy from this institution, in addition to his Ph.D. in philosophy from Oxford, Weinstock will be teaching the 'Theories of Justice' course and a seminar in 'Law and Health Care,' which will examine the ways in which laws, ethics and public policy intersect around some of the most hotly contested issues in health policy. (Weinstock was recently interviewed in the McGill Reporter).
And finally, Professor Desmond Manderson returns to McGill for a brief stay this semester as the first Fern Gertrude Kennedy Visiting Scholar— the Fern Gertrude Kennedy Fund for Legal Theory was established to support visiting professorships in fields of advanced legal research. No stranger to the Faculty, Manderson held the Canada Research Chair in Law and Discourse during his decade at McGill, and was the founding Director of the Institute for the Public Life of Arts and Ideas (IPLAI). Both here and at the Australian National University, where he now holds a prestigious Future Fellowship jointly appointed in the College of Law and the Research School for the Humanities, Professor Manderson's research has centered on the interactions of law and justice with the humanities, particularly visual art, music, literature and popular culture, with a particular focus on questions of authority and legitimacy. This semester, he will offer a one-credit intensive course on 'Law and the Visual,' which will look at how law is imagined, represented and challenged in other cultural forms, particularly visual discourses. Manderson will be returning to McGill quite often over the next few years, conducting seminars that will help him develop a series of research questions and perspectives.