The Faculty of Law welcomes Assistant Professor Alexandra Popovici, visiting Professor Giorgio Resta, and Dr Cassandra Steer.
Alexandra Popovici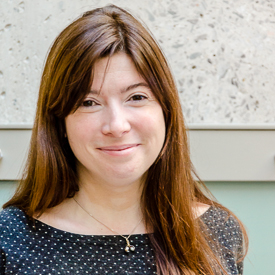 Alexandra Popovici joins the Faculty of Law as Assistant Professor in January 2015, but has taught here since 2011. Previously, Alexandra Popovici was a Joseph-Armand Bombardier CGS Doctoral Scholar and a Wainwright Fellow. A graduate of the BCL/LLB program at the Faculty, she holds a BA in comparative literature and cinema from the University of Montreal, and an LLM from Laval University, where she is also completing her LLD.
Popovici clerked for Justice Yves-Marie Morissette of the Court of Appeal of Québec (2008-2010). She was also the Assistant Director of the Paul-André Crépeau Centre for Private and Comparative Law (2007-2008), where she continues to pursue her research, particularly as a member of the editorial committee of the Private Law Dictionary – Successions, and as co-director of a collective research project on the epistemological aspect of transsystemic teaching.
Giorgio Resta
A guest of the Wainwright Fund, Professor Giorgio Resta will be at the Faculty of Law for the winter 2015 term, where he is teaching Extra-Contractual Obligations/Torts. He will also be giving the Wainwright conference on February 19. Resta is a member of the Faculty of Law of the University of Bari "Aldo Moro" in Italy. His areas of interest are comparative law, European private law, law of persons, and torts, along with information law, legal history, and private law theory.
Cassandra Steers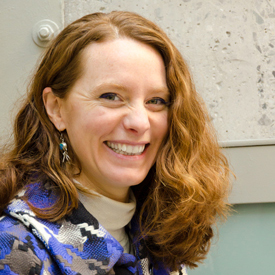 Dr Cassandra Steers is arriving from the Netherlands to take up the position of Executive Director of the Center for Research on Air and Space Law. Attached to the University of Amsterdam since 2006, she has taught legal theory, Dutch criminal law and procedure, international law, international criminal law and research methodology.
Dr Steers completed her PhD last year in international criminal law and is now embarking on a specialization in space law as part of a postdoctoral project in which she will examine the application of the law of armed conflict to space: how to apply the rules of humanitarian law to the environment and technologies in space?
We wish all three the very best in their academic endeavors and look forward to their contributions to the intellectual life of the Faculty.
[ JUMP TO THE CURRENT EDITION OF FOCUS ONLINE ]