Larissa Parker wins The Economist's Open Future Essay Competition
The Economist, 17 September 2019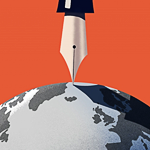 BCL/LLB student Larissa Parker penned the winning essay in The Economist's Open Future Essay Competition 2019, which asked people aged 16-25 to write "What fundamental economic and political change, if any, is needed for an effective response to climate change?" Parker's essay, "Make a healthy climate a legal right that extends to future generations", was chosen from 2,400 other entries. Read it here.
Taxing digital businesses requires global approach
Ivan Ozai, DCL candidate, Policy Options, 9 September 2019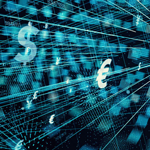 France's plan to tax tech companies such as Google, Apple, Facebook and Amazon has recently made the news, mainly due to the threats from the United States to impose tariffs in retaliation. But France is not alone. Other countries such as Austria, Australia, Belgium, Spain, Italy, Czech Republic, Poland, Slovenia and the United Kingdom have implemented or announced plans for a similar tax. These levies are expected to directly impact the tech industry worldwide. Read the full article here.
Ozai a également reçu le prix Relève étoile Paul-Gérin-Lajoie Septembre 2019 de la FRQSC pour sa publication « Tax Competition and the Ethics of Burden Sharing ». Lire l'annonce ici.
Canada has flipped the burden of proof for bail in cases of repeated intimate partner violence
Cassandra Richards & Souhila Baba, CBC News, 17 August 2019
Back in June, Bill C-75 become law. The legislation included various amendments to the Criminal Code, including the return of the victim surcharge and the removal of preliminary inquiries in certain cases. But one amendment received less attention: the introduction of a reverse onus at bail for an accused person charged with an offence against an intimate partner, if that person has a prior conviction for a similar offence. Read more…
L'intérêt de l'enfant, considération primordiale
Souhila Baba, La Presse+, 2 août 2019
Pour plusieurs Québécois, le rêve d'adopter des enfants de leur pays natal est exclu par une restriction juridique. Cette situation a mené Lamia Naas, une travailleuse sociale québécoise d'origine algérienne, à faire circuler une pétition dans le but de changer la loi et de pouvoir enfin adopter un petit de son pays d'origine. Lire la suite…
We need clear laws against conversion therapy
Florence Ashley, Policy Options, 29 July 2019
In recent years, conversion therapy has become a topic of legislative attention. In 2015, Ontario prohibited these practices, which aim to change youth's gender identity or sexual orientation. Nova Scotia followed suit in 2018. Today, many other provinces are considering prohibiting conversion therapies. Even the federal government, after initially rejecting a petition to ban these worrisome practices, is now considering legislative action. Read more…
Is the U.S. committing crimes against humanity on its southern border?
J. Mauricio Gaona, New York Daily News, 5 July 2019
But for the fact that the United States signed only the Protocol Relating to the Status of Refugees of 1967 (with, in practice, unstated reservations) and decided not to ratify the UN Convention on the Rights of the Child of 1989 and the Rome Statute of 1998, the increasingly inhumane, cruel and systematic detention of migrant children in America might otherwise amount to crimes against humanity. Keep reading…
Une meilleure couverture d'assurance pour les personnes trans
Florence Ashley, Options politiques, 26 juin 2019
Florence Ashley, candidate au LLM, a écrit une pièce d'opinion ou elle prétend que le Québec devrait offrir une couverture d'assurance pour l'ensemble des soins de transition dont ont besoin les personnes trans. Lire l'article ici.
Les chatbots et les langages de programmation : vers un accès à la justice démocratisé?
Nicole Spadotto, candidate au BCL/LLB, et Katarina Daniels, BCL/LLB'15, Blogue du CRL, 20 juin 2019
En tant que membres de la communauté juridique, nous l'entendons presqu'au quotidien : la justice au Québec et au Canada n'est pas accessible à la majorité des citoyens. Nous savons très bien que le système de justice est onéreux, lent, et complexe. Dans une telle situation, la technologie peut se révéler une alternative intéressante. Lire la suite…
Three cheers for BCL/LLB students Andrew Rintoul and Steve Lyberopoulos and their coach, Aleksander Godlewski, BCL/LLB'19, for their stellar performance at the 2019 International Negotiation Competition in Tokyo. Of the 28 teams from 26 countries participating, the Canadian team from McGill Law scored a podium finish with third place!