Matthew Castel, BCL/LLB'13, and Peter Mantas, BCL/LLB'12, are doing law differently. They're the co-founders and co-managing partners of Orion Legal Group, a Toronto-based law firm providing customized, fixed-fee legal solutions to their clients. In turn, they're shaking up the traditional billable model of legal services and demonstrating how lawyers can be "growth leaders" to the businesses they serve.
By Sarah Huzarski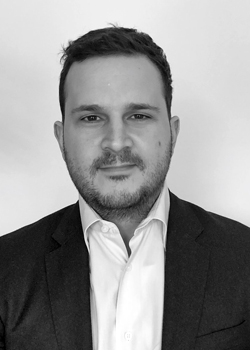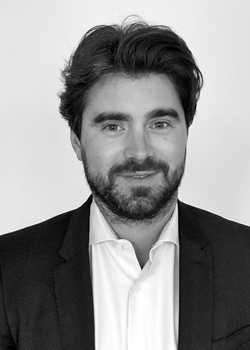 Mantas and Castel arrived at McGill with different backgrounds and motivations for studying law. Mantas studied in business prior to law school, and was looking forward to broaden his skillset. "Business school is very pragmatic – it's a lot of team work and case studies. I was motivated to study at McGill Law because the academic, analytic side of law school would complement my business knowledge and analytical capabilities," he notes.
Castel, on the other hand, notes McGill Law was "big in his veins" even before he arrived on campus. His father is Jean-Gabriel Castel, who was a pioneer of international law and a McGill Law professor from 1954 to 1959. "I looked up to him as a kid so I wanted to try to get into law school after undergrad," Castel says. Having previously studied in international development and French literature, Castel notes McGill's reputation abroad was attractive to him as he was particularly interested in an international career.
As law students, Mantas and Castel were both very involved in faculty life: Mantas was president of the McGill Business Law Association and played on extracurricular sports teams, while Castel was a teaching assistant and volunteered his time with McGill Legal Information Clinic, McGill Pro Bono, and played on the McGill Law hockey team.
The two met in second year of law school: "I heard about Peter as this legendary guy with all the secrets. He had all the best class summaries!" Castel says. They bonded over a shared love of investing and quickly became close friends, studying for the bar together and even moving in together in Toronto after graduation.
Mantas credits McGill Law for pushing him to think differently about a variety of concepts and situations in his career: "The analytical side of my education really helped me be a better business person." In turn, Castel says he found McGill Law encouraged diversity of perspective: "It fostered an environment of active open-mindedness, where people imagine their views in need of testing instead of being fixed. By treating your viewpoint as a hypothesis, it helps you to not simply follow the beaten path, and in turn come up with even better ideas," he says.
Before starting Orion Legal, Castel and Mantas both worked in the tech industry in different capacities, which helped serve as inspiration for their own venture. "Technology is where the world is moving," Mantas says. "We felt it was not only an interesting place to be, but one where we could learn the most. Tech, generally speaking, is a fluid industry." Castel agrees: "Tech businesses are all about finding efficiencies and cost effectiveness. Working in tech was great because it equipped us with approaches to tackle business problems that can be used in many other contexts. It taught us that modern business problems require interdisciplinary approaches and thinking; it made sense to bring this to the legal business."
It was important to Castel and Mantas that Orion Legal stood out in the crowd. "We learned in tech that if you're not telling a different story, you won't get a lot of traction," Castel says. Orion Legal's business model is distinct as it offers customized, fixed fee legal solutions to its clients, challenging the traditional billable hour model. As Castel puts it, "Orion helps businesses grow by optimizing the legal experience. Lawyers are always seen as a cost center and not as a growth leader [due to the billable hour model]. We're shifting the conversation from reactive to proactive by blending our legal pedigree with our business experience."
The majority of Orion's legal services fall into two categories: General Counsel as a Service (GCaaS), and Talent Augmentation. As the partners explain, GCaaS offers "on-demand" general counsel services to businesses that cannot afford a full-time general counsel, but want to work with legal professionals who understand their business on an intimate level. Talent Augmentation, meanwhile, proposes to supplement a business's existing legal team or outside counsel for brief stints or for longer periods.
Although Orion's unique business model is one of their strengths, Mantas says it also proved to be a challenge early on: "A lot of counsel that we worked with were initially uncomfortable with our fixed fee model. To overcome this, we took a lot of time to educate general counsel and business owners on our offering." Additionally, Castel suggests ageism within the legal industry has been a hurdle. "When you don't 'look' as though you have a lot of experience, it can be challenging to get equal treatment from peers or to win large mandates," he notes.
Despite this, Castel notes that the overall reception to Orion has been positive. "With a fixed fee model, our clients feel as though our interests are more aligned. I think clients are looking for fresh perspectives in law and new ways of doing things. As a society, we're becoming more comfortable with tech and have subscriptions to multiple things, so this type of model in the legal field is becoming expected in a lot of ways."