Profs from the Faculty of Law always have something interesting to say on the legal ramifications of current events, and they've been particularly active over the past few months, on such topics as military intervention in Syria, the Quebec Charter of Values, and sentencing in the New Delhi rape/murder case. Here are five clips from their recent television interviews.
In early September, Canada Research Chair Frédéric Mégret analyzed the prospect of military intervention in Syria on CTV Montreal, with host Mitsumi Takahashi. Watch Prof. Mégret's Syria interview here.
The next week, Takahashi also interviewed Professor Daniel Weinstock on the Quebec government's Charter of Quebec Values, which he called  "a solution without a problem." Watch Prof. Weinstock's 'Quebec Values' clip here.
On September 13, the Indian Court handed down death sentences in the infamous New Delhi gang-rape and murder case from last December. In this context, Professor Vrinda Narain was interviewed by CTV Toronto news anchor Marcia Macmillan about the Indian state's response to violence against women. Narain is cross appointed with the Faculty of Law and the McGill Institute for Gender, Sexuality, and Feminist Studies. Watch Prof. Narain's CTV clip here.
International Law Professor Payam Akhavan also recently appeared on CTV to discuss whether UN approval is actually needed for a military intervention in Syria, in the face of disagreement within the UN Security Council. Watch Prof. Akhavan's Syria interview here.
And in August, Akhavan appeared on the popular BBC News television program, Hard Talk. Host Allan Little talked to the leading international human rights lawyer about the struggle to achieve true justice within the political constraints and realities of the day. The hard-hitting interview proved very popular on social media, and was shared and re-tweeted extensively around the world in the month that followed. Watch Akhavan's Hard Talk interview on YouTube: youtu.be/htfBjW5UTNo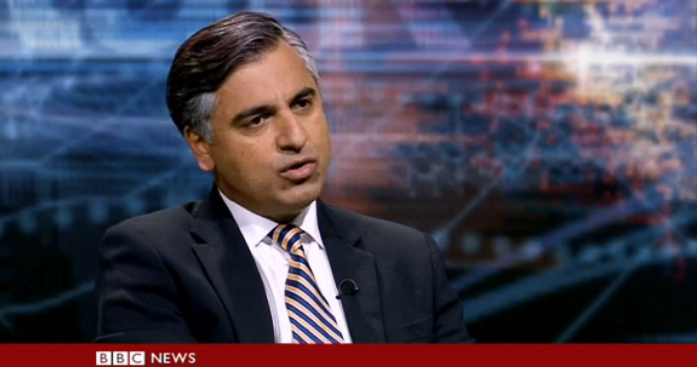 [ JUMP TO THE CURRENT EDITION OF FOCUS ONLINE  ]