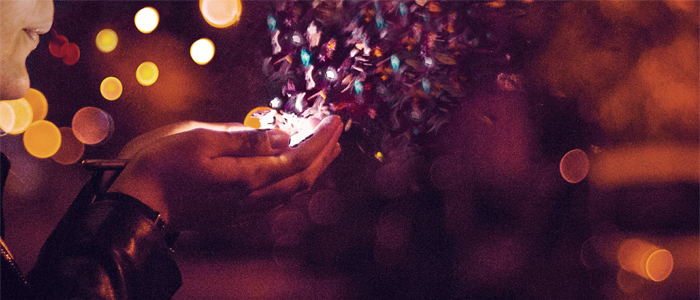 Using the world of Harry Potter as a framework for teaching law
By Claire Loewen
Professor Shauna Van Praagh has made the most of teaching in a pandemic by bringing in wizards. Using the Harry Potter series to guide first-year McGill law students as they learn about extra-contractual obligations and torts, she's also helped them them form connections despite being physically separated.
When considering the law on underage use of magic in J.K. Rowling's Harry Potter series, one's first reaction might not be to ask, "What does this teach me about the legal systems under which our society operates?"
For Professor Shauna Van Praagh's first-year students in the year-long Extra-contractual Obligations / Torts class, that thought process became second nature by the end of the fall 2020 semester.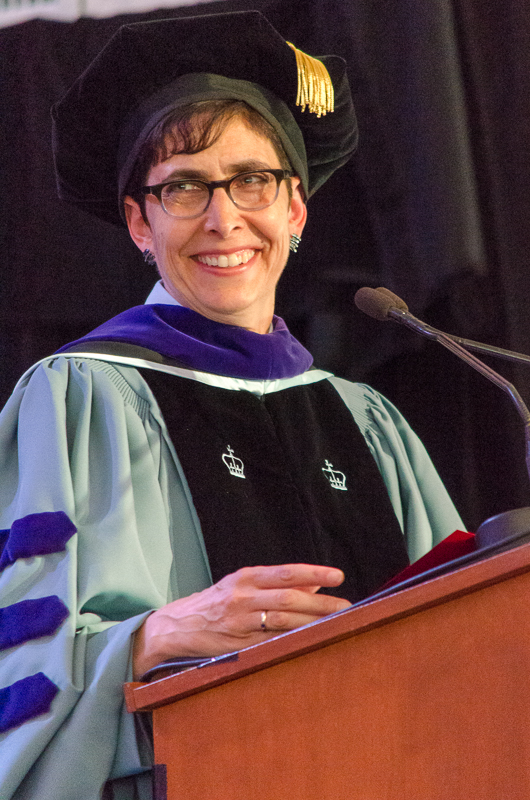 "For those of us interested in legal pluralism and the coexistence of many legal traditions, a fictional universe is light, fun, and a reminder that there are multiple systems and rules in our lives."
More than 20 years since she began teaching the course, Prof. Van Praagh faced new challenges this academic year. She needed to teach these students on Zoom, of all places, and enable them to connect with each other amid a pandemic that forces them to remain physically separated.
"I realized that using Harry Potter was ideal," said Prof. Van Praagh. "I sorted the students into four Houses: Owl, Phoenix, Unicorn and Hippogriff. I divided the actual course materials into seven sections, like the seven books of Harry Potter."
Members of each House, many of whom grew up reading the series, were asked to come up with examples to reflect the more serious course material each week.
The class used an incident in Harry Potter and the Chamber of Secrets, in which Ron and Harry steal Mr. Weasley's flying car, to discuss the notion of parental responsibility in the Civil Code of Quebec. Another week, the class discussed the sneaky wizarding gossip columnist Rita Skeeter in the context of libel and defamation.
Coming up with those examples allowed students to drive the conversation and learning process themselves.
An integrated approach
Prof. Van Praagh realized that using the Harry Potter books also provided a framework for thinking about the integrated legal traditions in our society. Just like the wizards and witches in Harry Potter are subject to both the laws of their countries and the laws of the Wizarding community, we live with a mix of Quebec Civil Law and Canadian Common Law — not to mention Indigenous or religious systems, as well as the rules of our families and workplaces.
"These books remind us that there are many, many legal systems and traditions in the world," Van Praagh said. "We can draw from and learn from them. For those of us interested in legal pluralism and the coexistence of many legal traditions, a fictional universe is light, fun, and a reminder that there are multiple systems and rules in our lives."
There are other advantages to using children's literature in the class, which focuses on human interaction and the ways in which people might hurt each other. Many children's novels, including the Harry Potter series, provide moral lessons on how to behave in a society. Thinking about how children learn to behave with each other can enrich our understanding of this area of law, suggests Prof. Van Praagh, whose research largely focuses on children and youth.
Creating connections
The best part of the Harry Potter framework this year is that it has allowed students to get to know each other virtually, says Prof. Van Praagh, which is a necessary component of their legal education.
Within each House are groups of "roommates" who take turns presenting their examples to the class each week. This gives everyone the chance to speak up in the virtual classroom and to discuss the material with Prof. Van Praagh directly.
The "rooms" were created based partly on where the students live. Despite the COVID-19 restrictions, some of the students in Montreal were able to meet safely and go for physically-distanced walks with their "roommates."
"It turned out to be an ideal year to do this, and the students, whether or not they knew Harry Potter, realized this was a really helpful way to feel connected to each other, which was my main objective," Prof. Van Praagh says.
The reaction from students seems to be positive thus far, certainly if the 100 per cent weekly attendance rate is any indication. In the postscript of a message thanking Prof. Van Praagh for the time she put into making the class extra-special, one student wrote, "I grew up with Harry Potter, so I can't tell you enough how excited I am about our theme this year."
Story: Claire Loewen.
Photos: Lysanne Larose (photo of Prof. Van Praagh); Almos Bechtold (photo of glitter), @almosbech, via Unsplash.