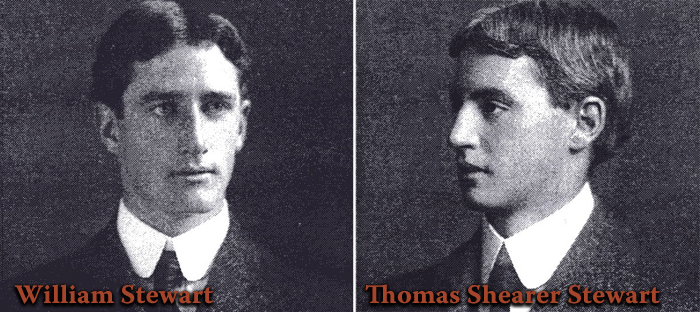 Left blind by a botched eye operation at the age of 16, Thomas Shearer Stewart nevertheless graduated from the Faculty in 1908, winning the Faculty's gold medal award for academic excellence. His granddaughter, Lesley Stewart, tells his remarkable story.
By Victoria Leenders-Cheng
Thomas Shearer Stewart was born in Prince Albert, located in what were then the Northwest Territories, on October 25, 1882. Following the sudden death of his father, William Stewart, in 1884, his mother returned with her three young children to Montreal, where she remarried nine years later.
As a young boy, Tom had injured his right eye and, in 1899, when he was 16, he severely injured the same eye. A doctor was summoned to the family's country home in Beaconsfield but, much to the horror of Tom's family, the surgeon removed the good eye, leaving Tom totally blind.
On hearing of the tragedy, William C. Macdonald, founder of the Macdonald Tobacco Company and one of the Royal Trust's directors, formed a group of 60 Montreal businessmen to set up a trust for Thomas. The income from this trust helped Thomas attend McGill University, where he studied law with his younger brother William.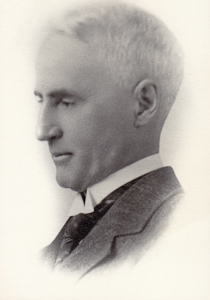 Will read the law texts to his brother and their sister Graham was given special permission to write Thomas' examinations. At graduation, Tom and Will were awarded the gold and silver medals respectively and that same year, they left for France, where they continued their studies for two years in Dijon.
Upon their return to Montreal, they set up a law practice together. However, when World War I broke out, Will enlisted towards the end of the conflict as an infantry officer. Tragically, he was killed in action three weeks before Armistice Day on October 20, 1918, at the age of 34. Tom continued practicing law until his retirement during World War II in his late fifties.
Tom never let his blindness restrict his life in any way. He married Margaret Alice Gardner in 1913 and together they had six children. He was an avid fisherman and woodsman, spending many hours outdoors. He loved to swim, dive, paddle and row both for pleasure and in competition. He enjoyed playing bridge and spending time with his children and sixteen grandchildren.
A few days after his death, on December 23, 1965, at the age of 83, The Gazette paid final tribute to Thomas Shearer Stewart, QC, in its editorial of December 27, 1965: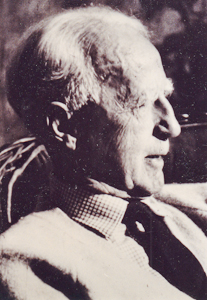 Anyone who surmounts a particularly cruel adversity with courage not only has the inner rewards of his own achievement: he confers something heartening on all who know him. Such was Mr. Tom Stewart. His death closes a career that was possible only to one who could accept the tragedy of sudden blindness, and the irony of its circumstances, and could set out determined to have a new life under the hard conditions that lay before him.
He went forward with his legal profession, achieved his distinction in it, enjoyed the blessings of a happy married life, and played his important part in helping others who were blind. His work for the blind was helpful in many ways (notably by his service as the general co-chairman of the annual campaign of the Quebec division of the Canadian Institute of the Blind); and his life was helpful also to others with the advantages of sight, who saw the amazing extent to which he had overcome his handicap, the confidence of his manner, and his interest in the life and action of the world.
Those who knew Tom Stewart will all have their own memories of him, but for many the memories that may linger will be those of seeing him on his long walks, accompanied by his devoted wife, and of the splendid dignity of his bearing. He turned a terrible tragedy into a signal triumph. And life can hold for no man a greater success.
Following his death, the Stewart family set up a scholarship at McGill University in Tom's memory. The Thomas Shearer Stewart Travelling Fellowship is awarded annually to a recent graduate of the Faculty of Law and permits the winner to follow a program of studies in law outside Quebec, in the tradition of Tom and his brother, Will.
Palma Paccioco, BCL/LLB'10, is the most recent recipient of the Thomas Shearer Stewart Travelling Fellowship and is pursuing a master's degree in law at Harvard Law School. She sends us an account of her time in Cambridge so far.
My experience in the LL.M. program to date has been tremendous.  The program is jam-packed and is academically challenging, since LL.M. candidates produce major research papers and participate in upper-level seminars without a formal background in American law. At the same time, we are working to develop relationships with our colleagues and professors over a single year while also trying to take advantage of the countless extra-curricular opportunities and events: there are dozens of events at the Faculty every day, as well as many clubs, journals, and clinics.
I am currently taking foundational classes in American constitutional law and criminal procedure and also in the early phases of my independent writing project (my "LL.M. paper"). I plan to look at how the "perp walk" and similar media practices might infringe on due process rights and the presumption of innocence, while at the same time meriting some constitutional protection under the open court principle and the right to free speech and freedom of the press.
The LL.M. program is also very stimulating because it is so international: I have over 150 colleagues from more than 70 countries, and a major part of our experience is talking to one another about life and law in our home countries. McGill's Faculty of Law prepared me well for all this. At McGill, I was encouraged to think creatively and discursively; to recognize and challenge my underlying assumptions; to mingle with people from diverse linguistic, cultural and professional backgrounds; and to think about how a single problem can be conceptualized and addressed differently in different legal systems. I am putting all these skills to use now as an international LL.M. student.
Towards the end of the LL.M. program, in April, I will be eligible to apply to the S.J.D. (Doctor of Juridical Science) program at Harvard Law School.  I intend to do so; I would like to continue my graduate studies here with the ultimate goal of becoming a legal academic.
I am grateful for McGill's support – both in awarding me the Thomas Shearer Stewart Travelling Fellowship so that I have the opportunity to pursue graduate studies abroad, and in helping me to develop the skills necessary to make the most of that opportunity.