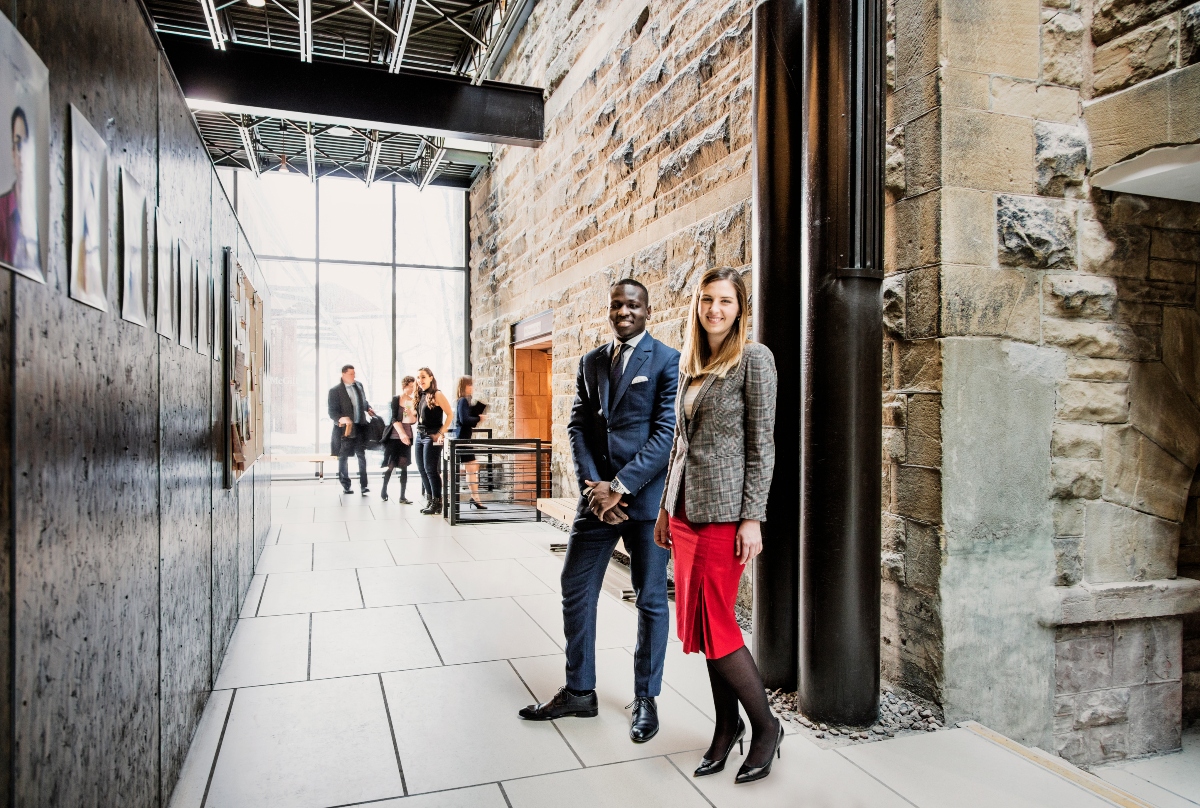 When it was established, the vision for McGill's Professorship in Business Law was that the Faculty's distinctive integrated approach had much to contribute to this field. Soon entering its third year of activity, the Professorship is living up to its promise by creating spaces for reflection on the intersection of business and society.
"I understand my role to be about mentorship, support, and training to prompt and encourage the next generation to unpack complexities, formulate informed opinions, and make their voices be heard," highlights Professor Peer Zumbansen. As the inaugural incumbent of the Professorship, he has been laying the foundations for a hub of excellence in business law at McGill, on par with the Faculty's recognized strengths such as human rights and dispute resolution. Through two of the Professorship's flagship initiatives—the McGill Business Law Meter and the Seminars on Business & Society—the Faculty of Law is hosting critical conversations on how business law has its role to play in building a more inclusive, sustainable, and just world.
McGill Business Law Meter
Inspired by examples at Harvard Law School and the University of Oxford, the McGill Business Law Meter is a first at a Canadian law faculty. Housed on the McGill Business Law Platform—an online hub for the Faculty's corporate and business law activities—the blog provides a bilingual space for contributors to engage with developments in the field. Unlike prior examples, which primarily publish texts by professors and legal practitioners, "the Meter almost exclusively publishes students' work, giving them the chance to add a fresh voice to contemporary conversations," Professor Zumbansen notes.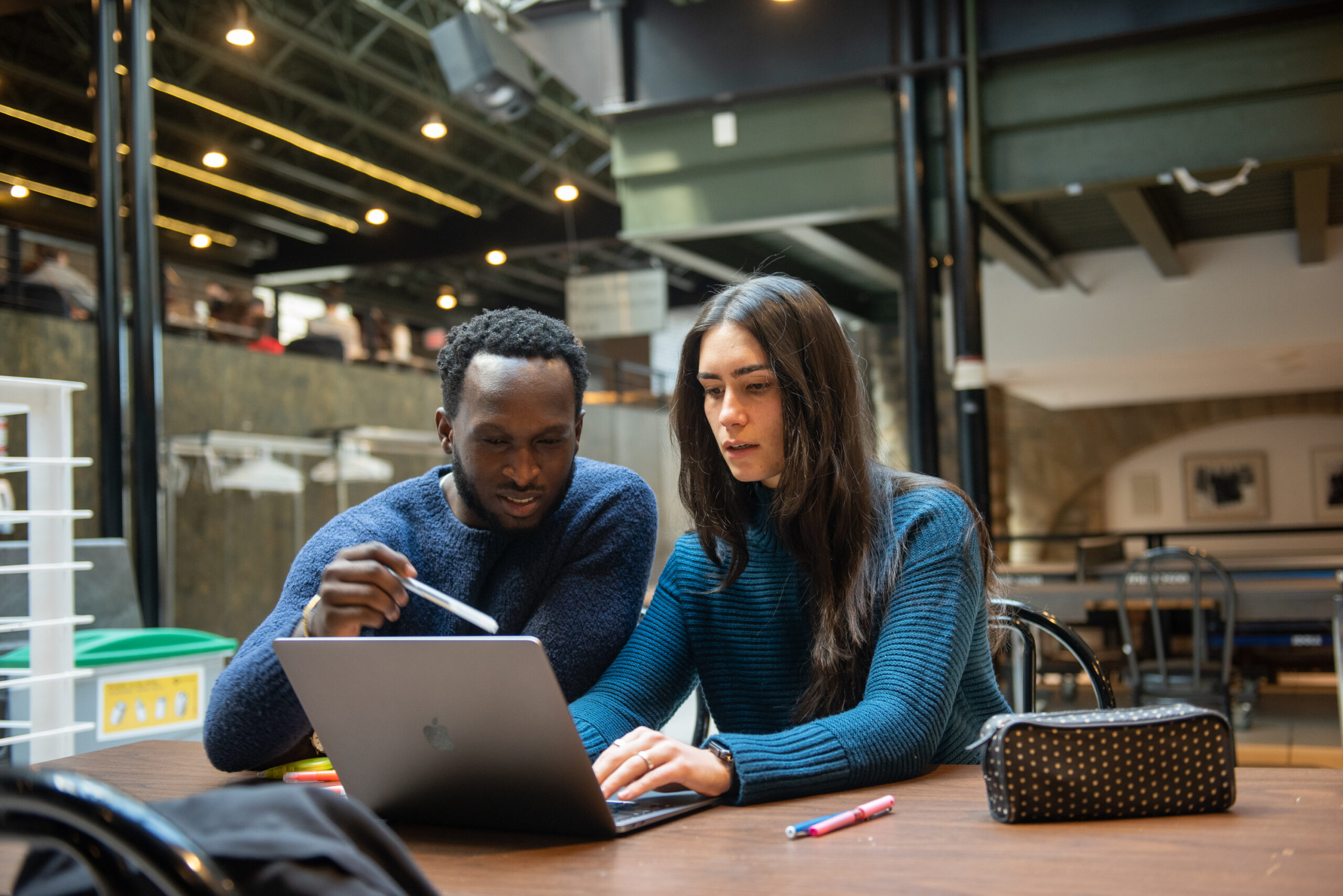 Since the Meter's launch in November 2021, posts have offered nuanced takes on diverse and timely topics such as the regulation of online sex work, cryptocurrencies, autonomous vehicles, and transnational litigation for corporate human rights violations. "I was extremely pleased to see the range of interest, concern, and awareness that McGill Law students have about key societal issues— and about their own role and that of law in the face of these challenges," Professor Zumbansen highlights.
"Writing for the McGill Business Law Meter has challenged me to reach beyond my capacity as a student, knowing that the intended audience goes beyond the classroom and to the world at large," shares third-year BCL/JD candidate Charlotte Tyhurst.
Her post engaged with the legal and ethical questions raised by text-to-image AI systems such as DALL·E. "This forum provides the opportunity to contribute to academic conversations while providing commentary to the business community," she adds.
McGill Seminars in Business & Society
Launched in September 2021, the McGill Business & Society Seminars have welcomed 17 speakers, hailing from Berlin, Toronto, Paris, Frankfurt, London, Ottawa, Los Angeles, Hong Kong, and Montreal. "The Seminars have opened a lively dialogue between the academic community and thought and action leaders who work in law, business, technology, and policy," Professor Zumbansen explains. Frequently hosted in a hybrid format, the seminars are open to the public, attracting participants from around the world who have fostered an inclusive transnational conversation.
"The speakers give our future graduates an early and rare insight into the depths and details of the technological, ecological and societal transformations that are unfolding today," says Professor Zumbansen. Topics have included 'Big Data' and algorithmic regulation, gender diversity and inclusion, Environmental and Social Governance (ESG), and business and regulation during and after the global COVID-19 pandemic, among many others. By laying out the work that needs to be done, the different career options law graduates can pursue, and the challenges they will set out to tackle by doing so, the speakers are sharing invaluable professional insights that will accompany students far beyond their time at Chancellor Day Hall.
Explore the activities of the Professorship in Business Law and read the McGill Business Law Meter
About Business Law at the Faculty
For many members of our alumni community, their McGill Law education has served as a springboard to a successful business career. Eager to give back by helping foster the next generation of exceptional talent in their field, these alumni have been championing efforts to establish a hub of excellence in business law at McGill. As a first phase, their collective fundraising effort enabled the creation of a five-year Professorship in Business Law. McGill Law is now in the process of establishing a permanent, philanthropically-funded Chair in Business Law that will solidify the central place of business law as key faculty strength.
---
Cet article est tiré de la nouvelle édition de Focus Law/Droit, le magazine de la communauté diplômée de la Faculté de droit.
Our latest issue features spotlights on law alumni with outstanding career paths; the return of in-person activities at Chancellor-Day Hall (including visits from our alumni sitting on the Supreme Court of Canada); an infographic celebrating 20 years of world-class legal education through our integrated BCL/JD program; and the latest news from our students and professors. Read it now, and send us your news for our next issue!