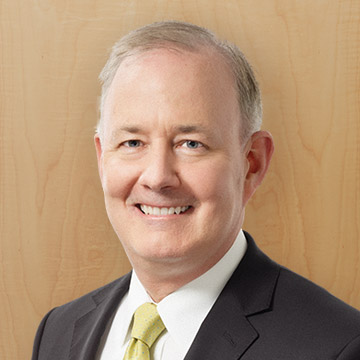 Even though James Doris and Carlos Sayao represent different generations of McGill Law, there are several commonalities between their respective experiences at Chancellor Day Hall. Now both partners at Tyr LLP, the two McGill Law alumni shared a strong desire to expand the possibilities of their legal careers when they joined the Tyr team.
Doris was at a crossroads in his career of more than 25 years at Davies Ward Phillips & Vineberg LLP when he was presented with the opportunity to start a dynamic new law firm. "This was my chance to do something different, to practise law in a different way, and start something with two younger lawyers who I respect a great deal," Doris shares.
Sayao was also at a point where he felt that he needed a change when the chance to join Tyr presented itself. "It sounded like a great opportunity with a wide variety of files and clients in a new, dynamic setting. I liked the idea of being part of something new as well, and having a role in shaping the future of the firm," he says.
Tyr LLP is a general civil litigation firm that is active across a number of different areas of law. Its lawyers manage files for corporations and individuals touching on everything from business disputes, to sports to medical malpractice. Tyr is also developing a class action practice to serve both plaintiffs and defendants.
Formerly a competitive international swimmer, Sayao is a general litigator with an expertise in sports law. Doris, for his part, specializes in areas such as securities and gaming law.
"The nice thing about doing commercial litigation is that you have to become something of an expert in all kinds of different industries as you apply your litigation skills to different sets of facts, different types of clients," Doris says. "This makes the job interesting."
Lessons from two generations at McGill Law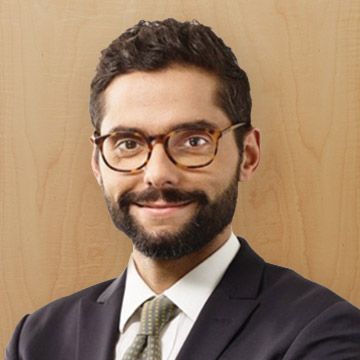 Both Doris and Sayao said the opportunity to be exposed to different perspectives through McGill's integrated civil and common law education – and simply through living in Québec – shaped the way they think about the law.
"Having a really diverse set of classmates fostered interesting and valuable discussions about the law because people are coming at questions from different perspectives," Sayao suggests, crediting the Faculty's holistic admissions process and its international focus, as well as mentorship from professors, including now Dean Robert Leckey, for helping to broaden his horizon.
Doris echoed Sayao's thought, saying the integrated approach forces students to understand the underlying principles in different legal systems.
"When you study the different legal systems together, you often get to the same result, but you've just approached it in a different way," Doris offers. "I've found that kind of legal thinking is something that I have applied ever since I graduated."
The relationships he formed with other members of his cohort – including his wife, Laura Nield, LLB'91, whom he met at McGill  – made law school "much more than simply an education" for Doris.
Doris recommends that current McGill Law students find an area of law they are truly passionate about and urges them to chase their interests.
"Don't just accept a certain job or a certain career path based on it being the easiest path or the most available. Follow your interests and pursue your passion," he said.
In turn, Sayao advises students to focus on core underlying skills and on forging meaningful relationships with mentors they respect.
"In my cohort, I am seeing so many job changes right now. I think that building your network and having those meaningful relationships in different areas of the law, in different provinces, different cities will really serve young lawyers well in terms of the longevity of their careers in the law," Sayao said.