Some misconceptions and frequently asked questions about the Law Library Rare Books room
by Svetlana Kochkina
Misconceptions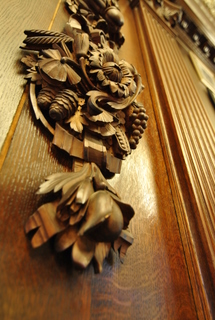 Belief: Nobody is allowed to use the books in the Rare Books Room.
Reality: These books are here to support faculty and student research activities. The books may require careful handling because of their research or monetary value, but only a few of them cannot be used due to their fragile condition.
.
Belief: The books are kept in this room because they are all very old/ valuable/ fine-looking.
Reality: Some of them are very old and valuable but most of them are here because they are part of a collection that has significant research value such as, for example, the Wainwright Collection. In a special collection, individual titles acquire additional importance for the support of the research activities because of their presence in a selection of the works treating the same topic, such as the pre-revolutionary French civil law.
.
Belief: The books in this room are used just for decoration.
Reality: This collection is actively used by scholars from McGill and beyond.
.
Belief: A user needs to wear white gloves to handle the books.
Reality: No, he/she does not need to wear them, but if a book is in particularly fragile condition, we will offer the researcher a later edition or an electronic copy.
Frequently Asked Questions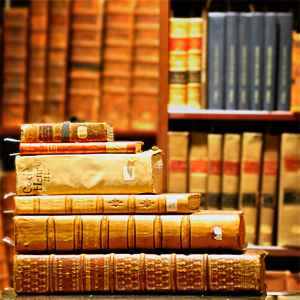 Q: Who can read these books?
A: McGill students and faculty, and outside users.
.
Q: What should I do if I need a book from the Law Library Rare Books room?
A: Write down the title and the call number and ask for the book at the reference desk from 09:00 a.m. to 05:00 p.m. Monday to Friday.
.
Q: Why can't I study in the Rare Books Room?
A: As much as we encourage the use of the books for research purposes, we are at the same time trying to protect them from environmental impact, theft, or vandalism. And since we do not have a staff member to supervise this room at all times, we cannot allow our users to stay in this room.